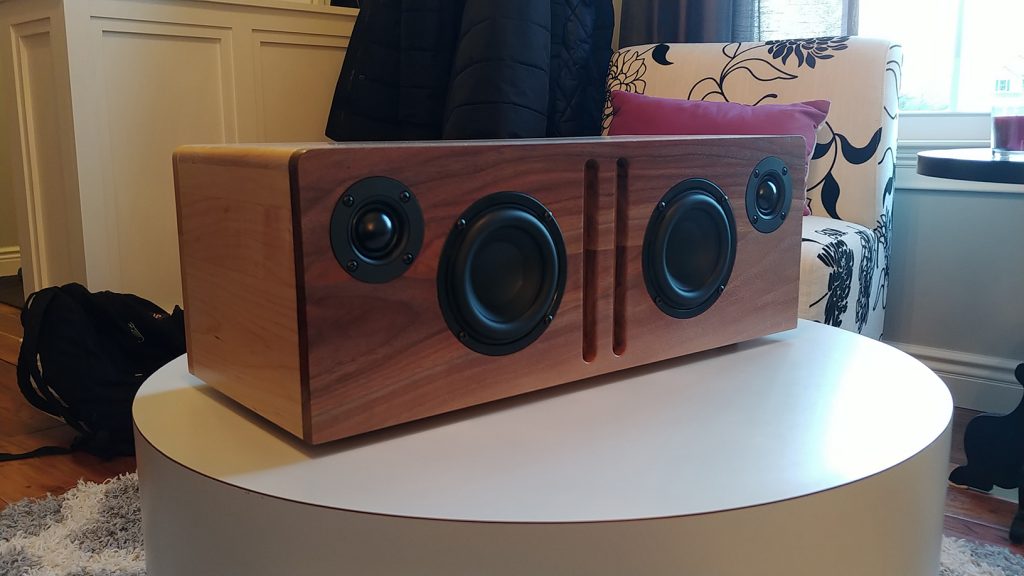 Cordelia
---
Designer:
DC
Project Category:
Portable Speakers
Project Level:
Beginner
Project Time:
8-20 Hours
Project Cost:
Under $100
Project Description:
I wanted to try my hand at speaker building, so this is my first project to completion. I have car audio and home theater experience, but always wanted to build my own speakers as a hobby. I love the sound of slotted ports, so i decided this is the way I would design the enclosure. Walnut baffle was given to me from a friend, so I decided to incorporate it into the build.
Design Goals:
Size, Aesthetics, A chance to design and build my own crossovers. Smooth bass output.
Driver Selection:
Dayton ND25FA-4
Dayton TCP115-8
Enclosure Design:
I chose maple for the main enclosure, walnut for the baffle. this is wood I had laying around. Milled everything flat, glued up and ready to build.
Enclosure Assembly:
The most difficult part of construction was by far the ports, as everything had to line up perfectly on final glue up. I was actually measuring with calipers to make this happen. Round over on the top, baffle was left square and trimmed with a flush bit.
Crossover Design:
Many hours of reading and understanding crossovers was a huge part of this project. The reward was definitely worth the time and effort.
Conclusion:
I could not be happier with the sound of this speaker. Crystal clear highs, mids and a nice extended bass output. Although I do have woodworking experience, it was great to learn something new and had a blast doing it.
About the Designer:
I currently work at a machine shop in Buffalo. Many hobbies including woodworking, electronics, some furniture building.
Project Parts List: