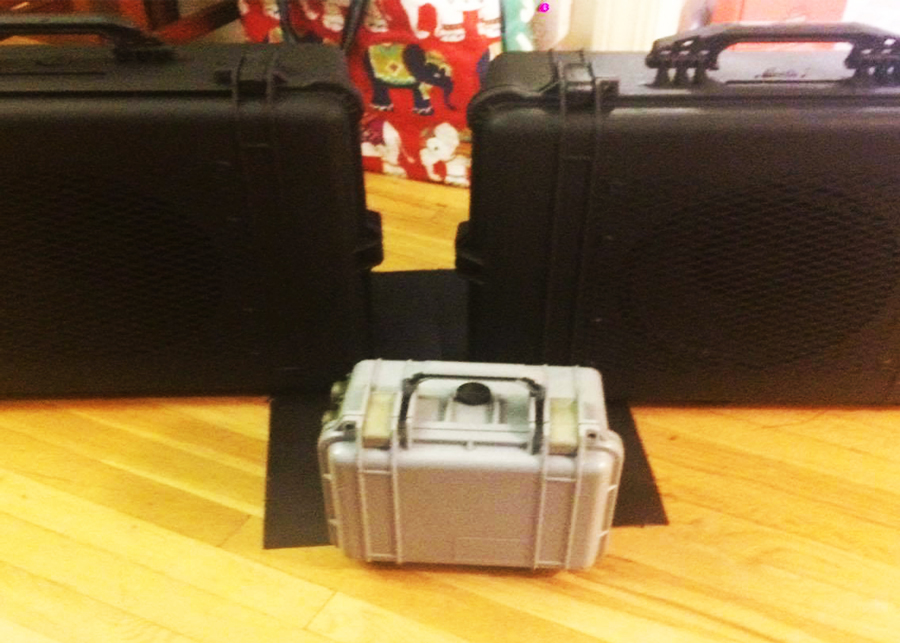 300w stereo indestructible 12in pelican case speakers
---
Designer:
shanebou24
Project Category:
Portable Speakers
Project Level:
Intermediate
Project Time:
8-20 Hours
Project Cost:
$100 – $500
Project Description:
Boom proof 12in coaxial speakers with Bluetooth, radio, flash or SD card built in and a line in with 5v for charging phone
Design Goals:
I set out to make a robust speaker I can leave outside and throw around with all the bells and whistles. I have "mill speck connectors that you cant plug in wrong, Bluetooth, radio, flash or SD card built in and a line in with 5v for charging phone. All powereed but 600w rms amp
Driver Selection:
12in coaxial speakers wharfedale
Enclosure Design:
2x pelican 1600
1x pelican 1400
Enclosure Assembly:
simple as possible
Crossover Design:
Dayton Audio XO2W-2.5K 2-Way Speaker Crossover 2,500 Hz
The Dayton Audio line of 2-way crossovers were designed using a second order (12 dB/octave) Linkwitz-Riley alignment. Dayton Audio metallized polyester film capacitors are used in both the high and low-pass sections.
Conclusion:
These speakers are very loud and do sound quite good. I do wish I added a port to them, I think I will do this in the future.
About the Designer:
I've been a live sound engineer for the last ten years.
Products Used:
Sure Electronics AA-AB32191 2x300W TAS5630 Class-D Amplifier Board
Part # 320-309
Mean Well MW NES-350-48 48 VDC 7.3A 350W Regulated Switching Power Supply
Part # 320-3143
Dayton Audio XO2W-2.5K 2-Way Speaker Crossover 2,500 Hz
Part # 260-142
Bluetooth MP3 Decoding Board Module w/ SD, USB 2.0, FM – Black + White
From eBay:
1x Military Gold 5-Pin Twist Male & Female Connector,M5P
1x Military Gold 3-Pin Twist Male Female Connector,M3P
2x Military 4-Pin Male Female Cable Power Connector,C4P