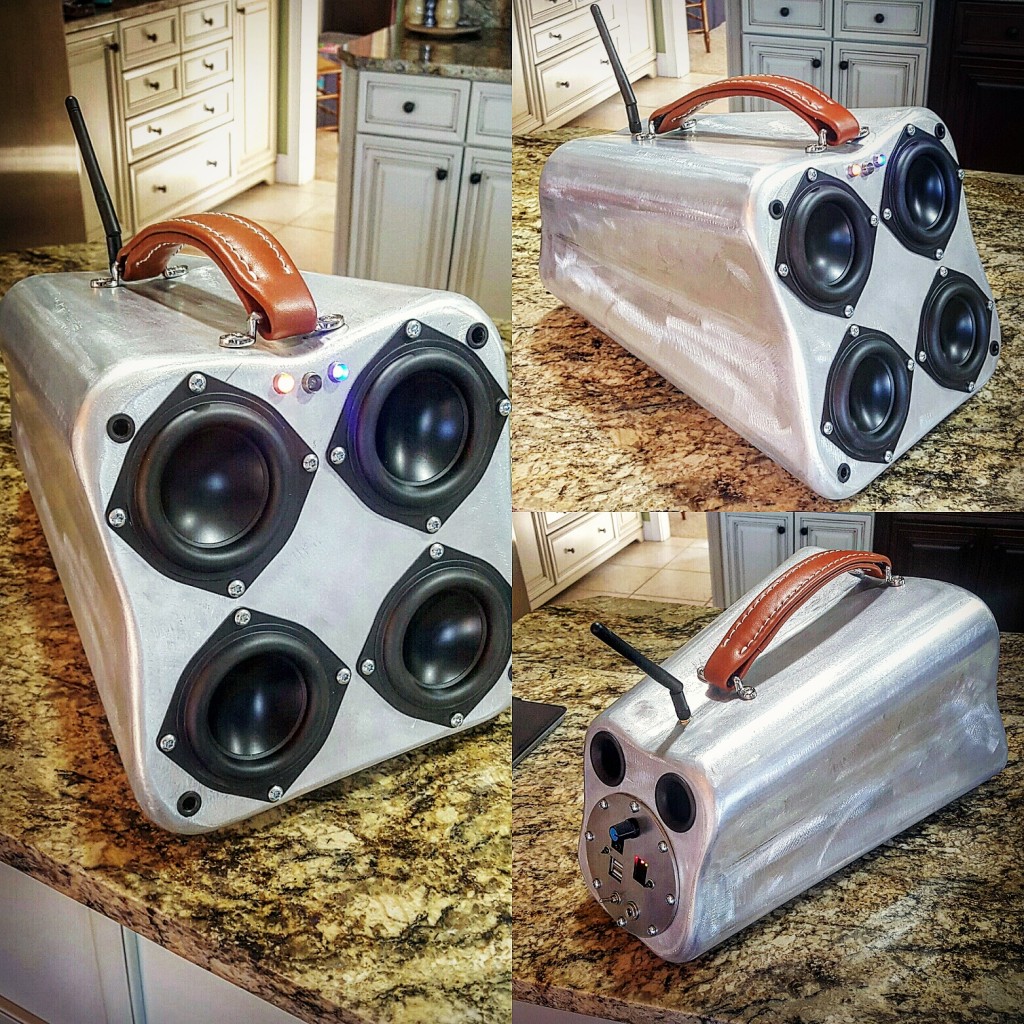 Baby Boomer
---
Designer:
Mark Rivera
Project Category:
Portable Speakers
Project Level:
Advanced
Project Time:
1-8 Hours
Project Cost:
$100 – $500
Project Description:
This is an aluminum fabricated sheet metal enclosured Bluetooth boombox using Dayton ND-91 drivers and the Dayton 50w Bluetooth boards and accessories.
Design Goals:
Goal was to design a good sounding, medium sized boombox around one of my favorite speakers and the newly available Dayton boards with BT circuitry built in. This one uses 2 of the battery boards available with three 18650's each.
Enclosure Design:
Aluminum formed, welded and shaped construction, stainless steel back cover
Crossover Design:
Full range
Conclusion:
This is a nice sounding unit that plays for 4-8 hours depending on use, and will work really well for camping or whatever portable sound solution is necessary. The lower voltage supply of the lithium batteries and the low sensitivity of the drivers don't make it the loudest box available, but it hits nice and low, has very smooth midrange, and the highs are adequate if you stay mostly in front of it or a decent distance away. Overall satisfied, but dreaming bigger and louder…
About the Designer:
I'm a tinkerer whose designed and built several systems for personal use, from home theater to car audio to portable… I work in metals daily and have been exploring more nontraditional enclosures for some time, with decent success…
Project Parts List