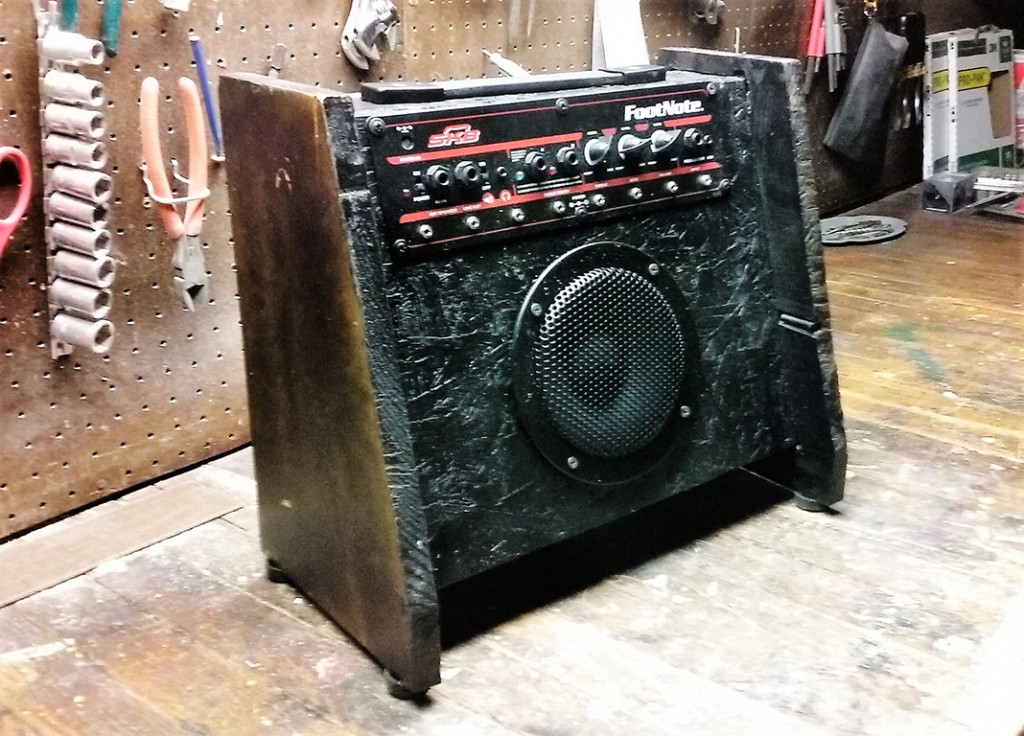 Footnote 5 watt by old guy that don't know squat
---
Designer:
Craig
Project Category:
Amplifiers
Project Level:
Beginner
Project Time:
1-8 Hours
Project Cost:
Under $100
Project Description:
the Footnote 5 watt guitar combo amplifier for $30 bucks
Design Goals:
I wanted it to look like an amp and be practical and traditional.
Driver Selection:
its a 6.5″ Eminence guitar speaker 299402
Enclosure Design:
Had to design the cabinet myself, but not that big of a deal, even for a first timer. I went with a traditional look. I routed the side panels and that is what holds it together, didn't need screws. I also wanted it to look already broke in.
Enclosure Assembly:
7/16 particle board for most, the 2 side panels are pine boards
The front panel is at a 70 degree angle
Conclusion:
An old man that had never built a speaker or amp, or even assembled one, pulled it off in a day without instructions
About the Designer:
In my 50's, never tried anything like this, but was confident I could do it. I plan to donate the amp to a kid who wants one for Christmas and may not receive it another way.
Project Parts List: