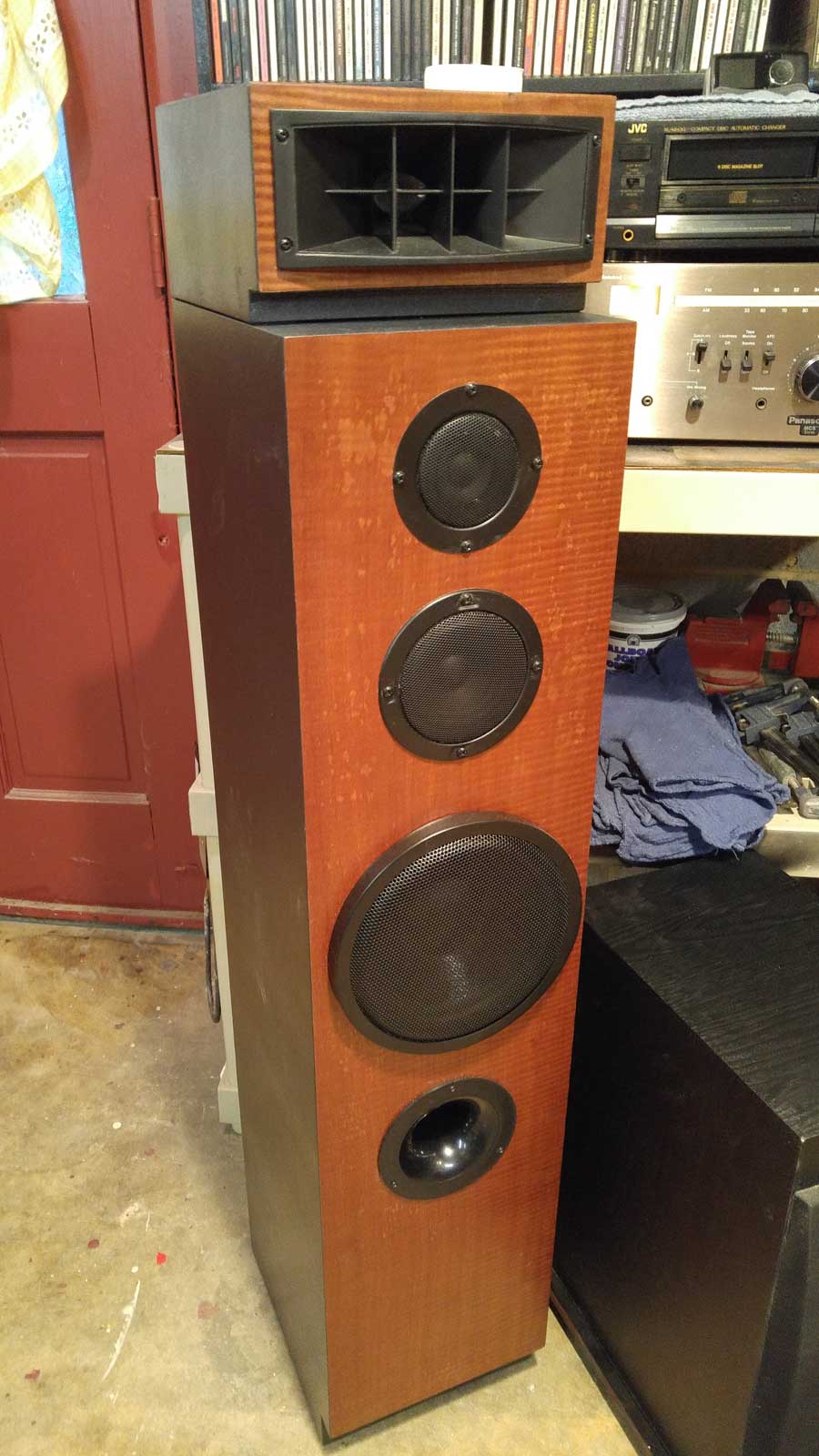 Mahgonay Towers
---
Designer:
Fiddleback Mahogany Towers
Project Category:
Tower Speakers
Project Level:
Advanced
Project Time:
20+ Hours
Project Cost:
$100 – $500
Project Description:
48″ Tower speakers with fiddleback mahogany veneer fronts and hammer black finish painted finish.
Design Goals:
Large Towers with best range.
Driver Selection:
Woofers: Dayton Audio 8″ Classic DC-200-8
Midrange: GRS 5″ sealed back
Tweeters: RT-6 Phenolic Ring
Super Tweeter: New old stock Realistic Horn tweeters
Enclosure Design:
Tower cabinets with internal supports and baffling. A 2″ port flared added to increase low end.
Crossover Design:
Home built crossovers.
Conclusion:
Project turned out better than expected.
About the Designer:
I am a life long cabinetmaker and love building speakers.
Project Parts List: