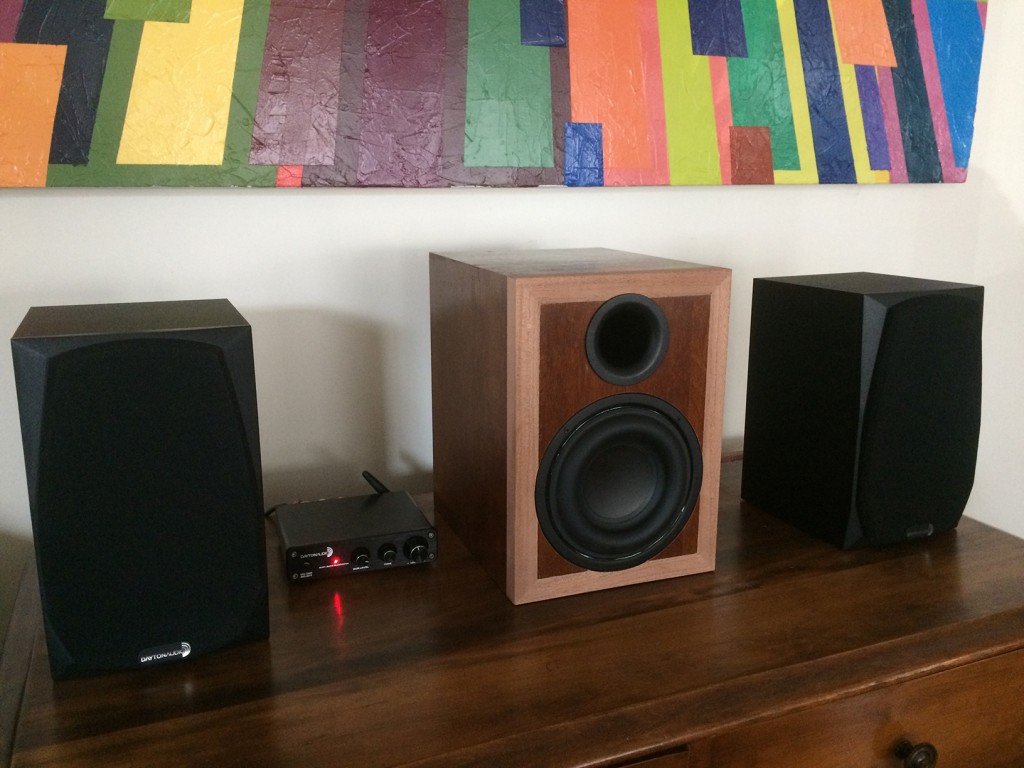 Mini Subwoofer
---
Designer:
aaronmt
Project Category:
Subwoofers
Project Level:
Beginner
Project Time:
1-8 Hours
Project Cost:
$100 – $500
Project Description:
Paul Carmody Voxel Subwoofer inspired design. I was looking for a passive subwoofer to add to my 2.1 amplifier (Dayton Audio DTA-2.1BT 100W Class D 2.1 Amplifier with Bluetooth and Power Supply) setup. After purchasing a poor quality powered speaker from another online retailer I figured I would try my hand at building my own subwoofer to add to the 2.1 amp plus Dayton Audio MK402 4″ 2-Way Bookshelf Speaker Pair.
Design Goals:
Redesigned retaining the 7 liter enclosure with the port on the same face as the woofer.
Enclosure Design:
3/4″ plywood. 10.5″ H x 7.5″ W x 9.5″ D
Tips & Tricks:
I still want to try adding poly fill to see what affect it will make.
Conclusion:
This design delivers great bass. Reproduces bass guitar rather well for listening to music.
I am new to the technical details of speaker building but I am interested in learning more.
About the Designer:
This is my first attempt at building speakers. More of a woodworking challenge as I based the design and hardware on an existing design.
Project Parts List: