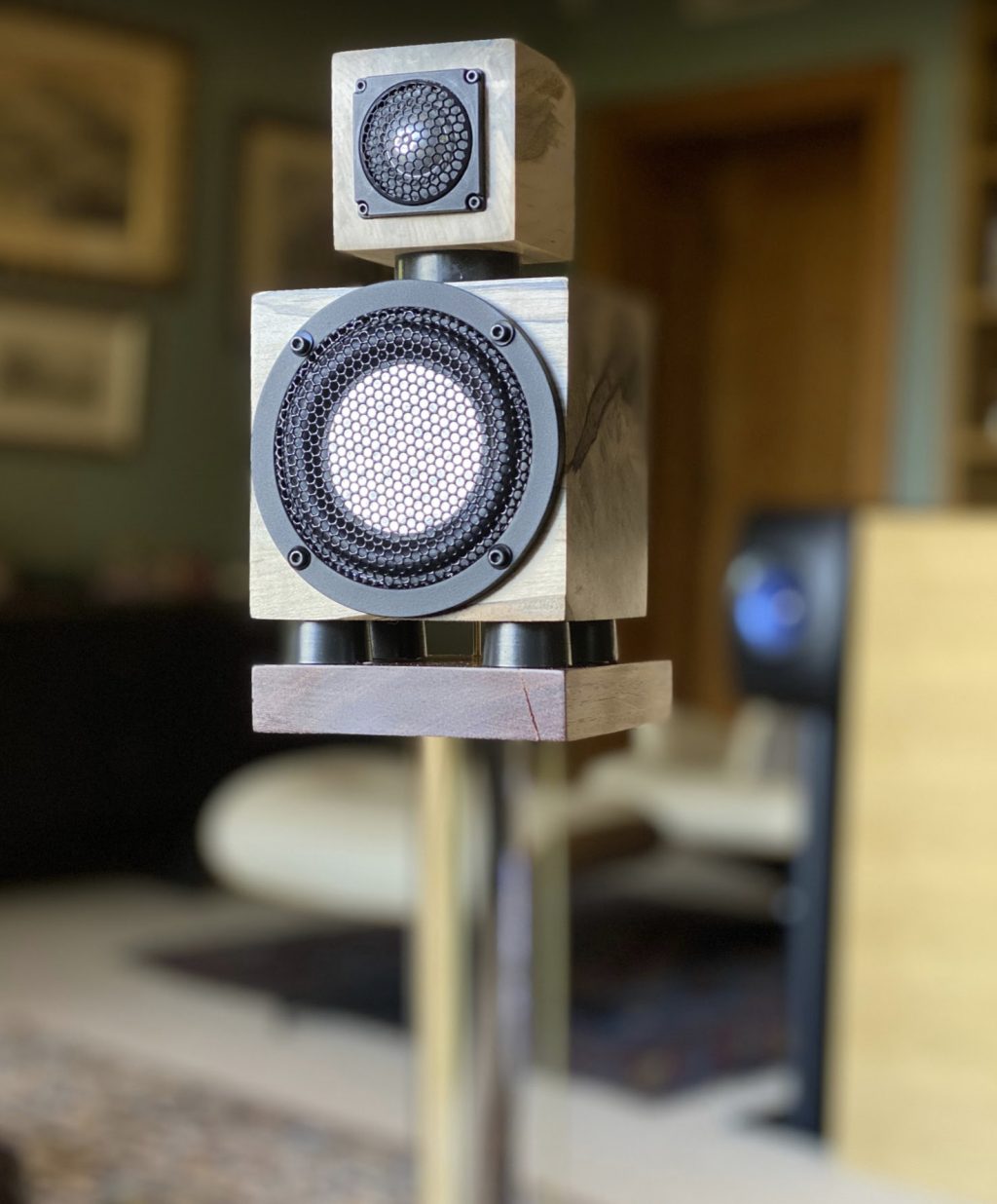 Phase-perfect mini-monitor
---
Designer:
Bill G.
Project Category:
Freestyle Speakers
Project Level:
Intermediate
Project Time:
8-20 Hours
Project Cost:
$100 – $500
Project Description:
Two great Tang Band drivers mounted in isolated cabinets that are phase aligned and floating in free space far away from walls and boundaries
Design Goals:
Point-source monitor with minimal interaction between drivers and between cabinets of both drivers – both cabinets are open
Driver Selection:
264-8016
264-888
Enclosure Design:
Two open back solid block of wood enclosures
Enclosure Assembly:
Spaced out by sorbothane rubber isolators
Crossover Design:
Electronic, 12 db/octave triamplified
Tips & Tricks:
Using a big Forstner drill bit gut out all the wood for the big holes
Conclusion:
Very happy with the outcome both looks and sound. Very airy and transparent, just as I had hoped
About the Designer:
I have been having fun making speakers for almost 40 years now. I paid my way through college partially by making speakers and have recently returned to it as a hobby, and making gifts for friend.
Project Parts List: