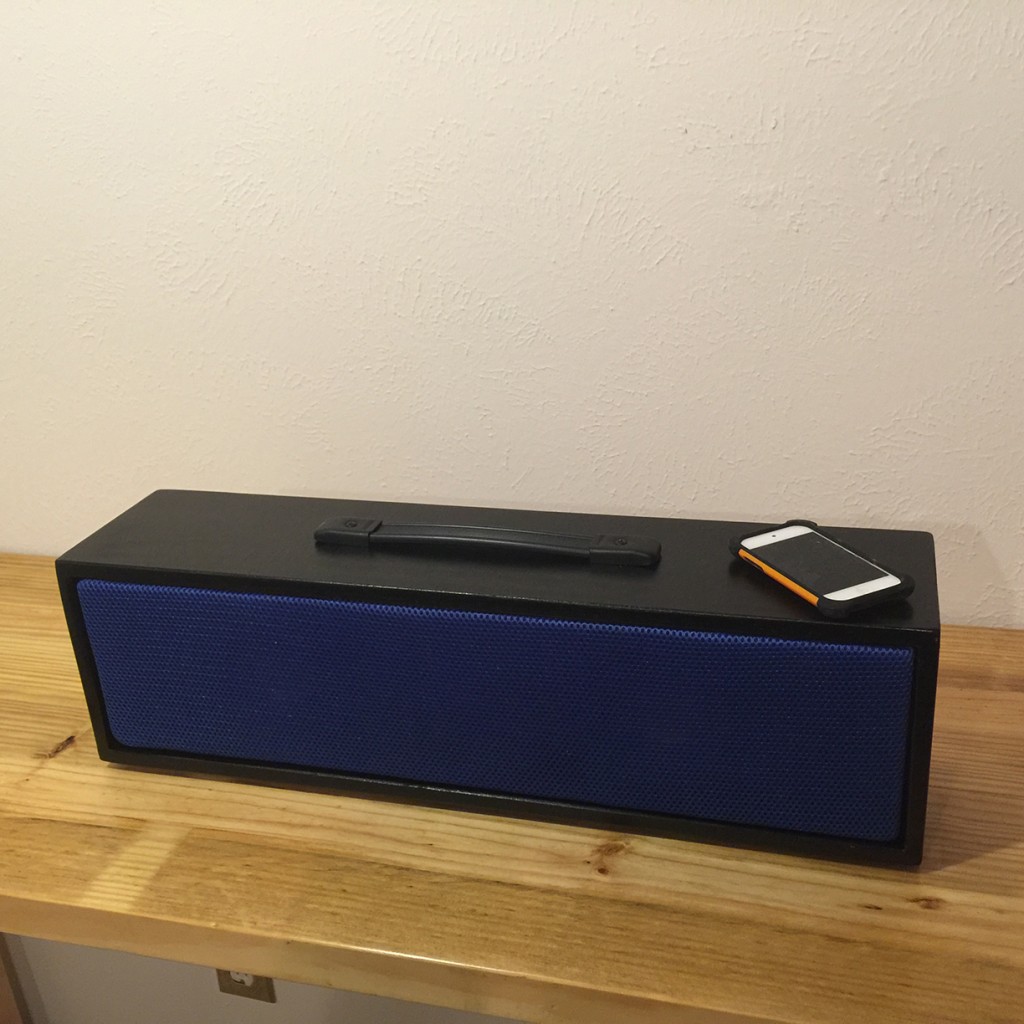 Roadie
---
Designer:
GKT Design Co.
Project Category:
Portable Speakers
Project Level:
Beginner
Project Time:
1-8 Hours
Project Cost:
$100 – $500
Project Description:
24″ Bluetooth with rechargeable battery.
Design Goals:
This is my 3rd project and with each one I continue to apply lessons learned from the previous version(s). I also wanted a more finished look with this one and added the grill. The grill ultimately gives me more options for color combinations. With each revision I'm trying to get where I can duplicate and make them efficiently. Ultimately offer these for sale at a "reasonable" price and good quality and style.
Driver Selection:
(2) HiVi B3N 3″ Aluminum Driver Round Frame.
(2) 1TD2-8 1″ Designer Dome Tweeter 8 Ohm.
Enclosure Design:
24″L x 5.5″W x 6.5″H Oak.
Enclosure Assembly:
Basic butt joints and a lot of finesse
Crossover Design:
Only a high pass.
Tips & Tricks:
1: I say it each and every time. Be careful with your space for the electronics. I have run out of room on EACH of these and had to fine a work around.
2: Use a fortsner bit or other to hollow out the wood in front of the bluetooth board. Or, create some openings. Does wonders for range.
Conclusion:
Turned out well and I think the next version will quality enough to offer it up for sale and hopefully someone out there wants to buy it LOL.
About the Designer:
Commercial lighting contractor by day, wanna-be designer, home renovator, and wood worker on the weekends. Located in Dallas, TX.
Project Parts List: