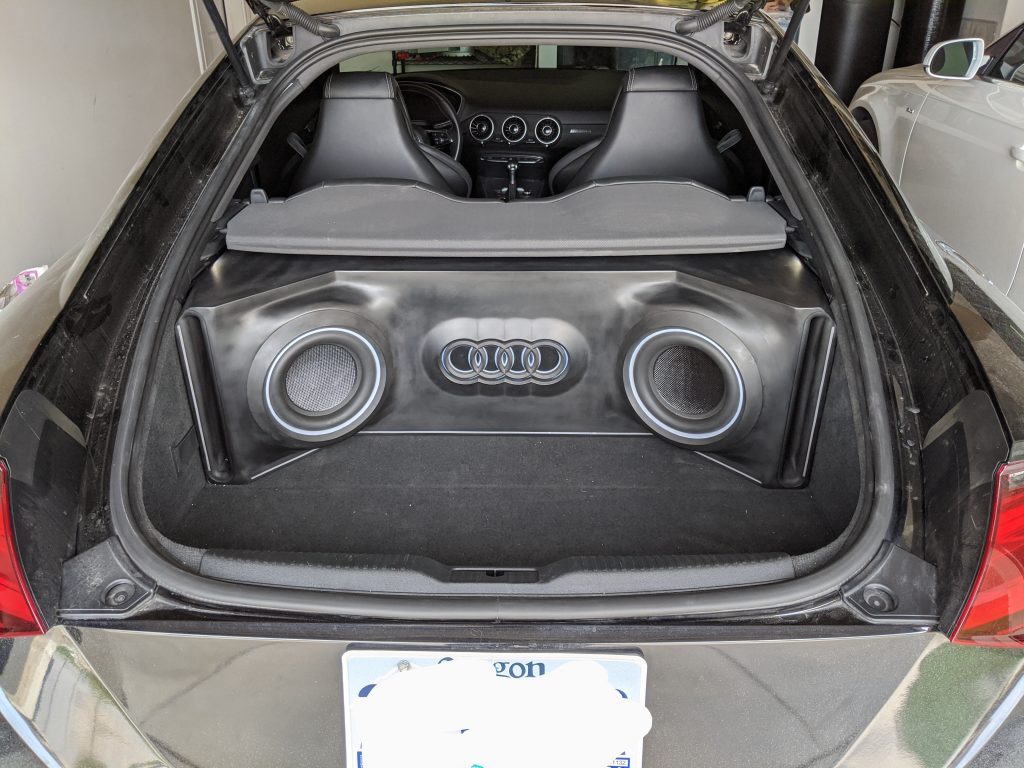 Audi TTS Dayton Build
---
Designer:
Demitry Kraskov
Project Category:
Car Audio
Project Level:
Intermediate
Project Time:
20+ Hours
Project Cost:
$100 – $500
Project Description:
I built a box for the wife's Audi TTS.
Design Goals:
Low range extension with low vent velocity in the smallest box possible
Driver Selection:
I used two Dayton audio ultimax 8 in woofers. Model: UM8-22
Enclosure Design:
vented box tuned down to about 30 Hz
Enclosure Assembly:
My first project with 3D printed pieces, epoxy and LEDs. Audi logo, speaker rings and epoxy molds were all 3D printed using ABS
Conclusion:
Turned out awesome. Paint job could have been better.
About the Designer:
Doing audio as a hobby for about 15 years
Project Parts List: