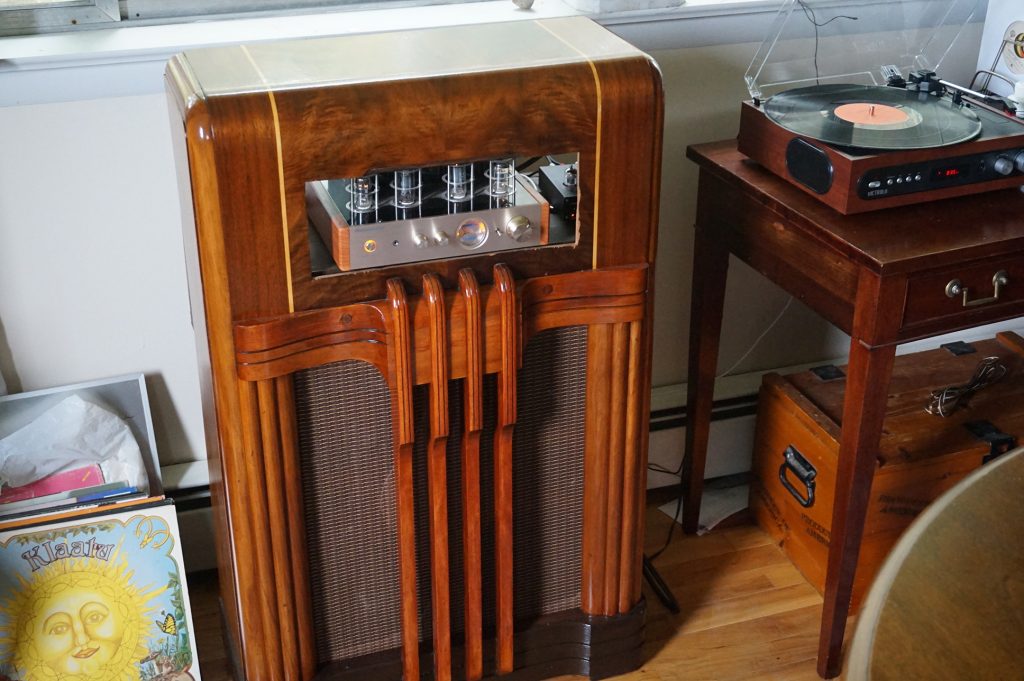 1941 Philco remod
---
Designer:
Bob
Project Category:
Furniture
Project Level:
Beginner
Project Time:
20+ Hours
Project Cost:
$100 – $500
Project Description:
Tri-Trix ported build using in a vintage radio.
Design Goals:
Jukebox for daily listening of FM radio & Bluetooth podcasts.
Driver Selection:
Tri-Trix kit, two side by side two way speakers with 2-5-1\2″ woofers & a dome tweeter
Enclosure Design:
Alot of head scratching went into this cabinet remodel even though the Tri-Trix speaker layout was seemingly designed exactly for the constraints of this cabinet. Entirely salvaged & reclaimed material was used throughout so harder than necessary.
Tips & Tricks:
Small NobSound tube amp prefers pushing 4 Ohm over 8. Speaker terminals from amp go internally to binding posts & X-over. "surround" speakers can be run off external side of speaker terminals reducing load.
Conclusion:
sounding pretty good.
About the Designer:
Retired guy with lots of time & junk.
Project Parts List: