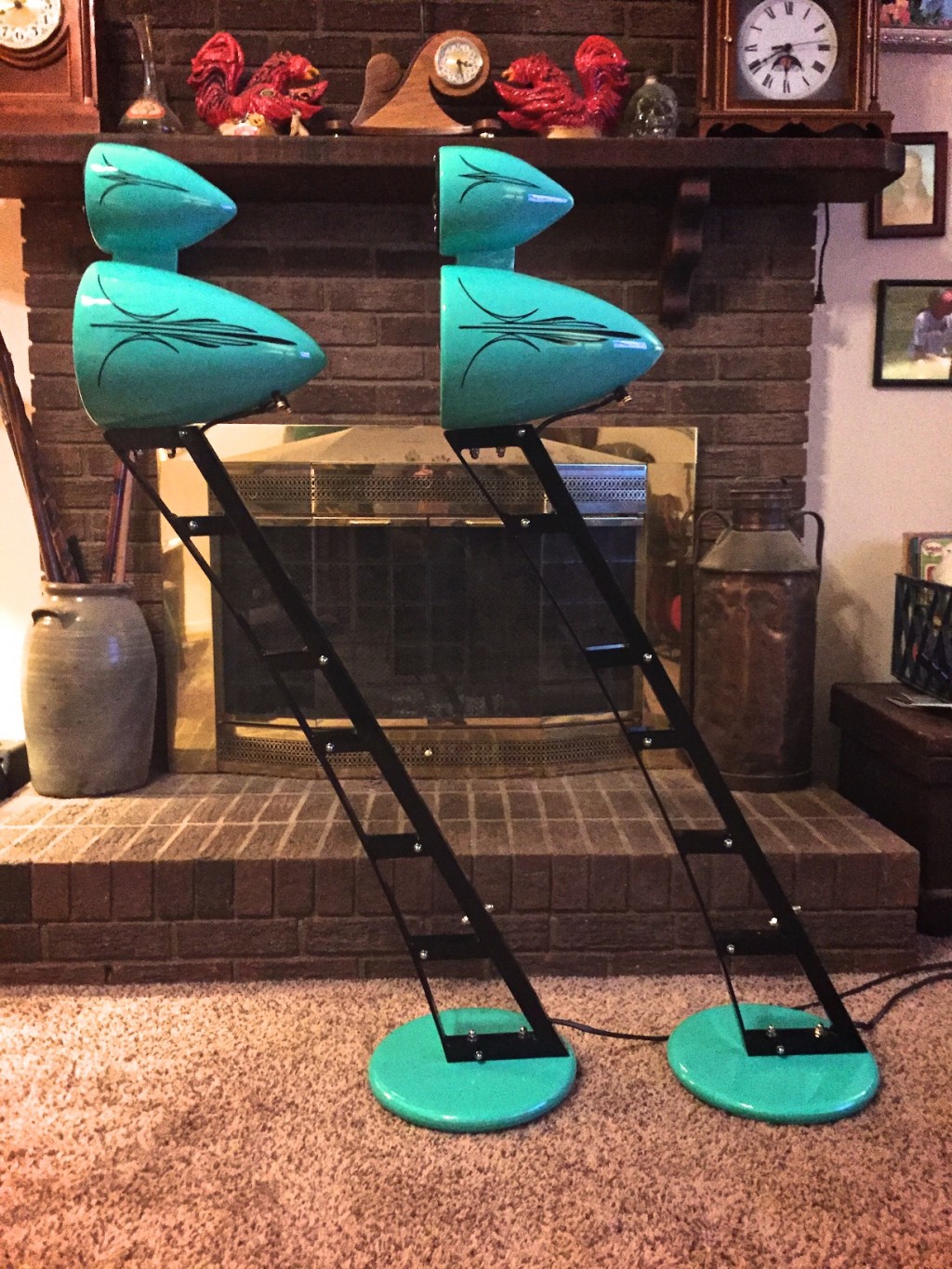 Art Deco Freestyle
---
Designer:
Steve Rogers
Project Category:
Freestyle Speakers
Project Level:
Intermediate
Project Time:
20+ Hours
Project Cost:
$100 – $500
Project Description:
Bookshelf/Standing 2-way speakers with handmade enclosures. Woofer housing is a custom molded copy from a 1937 Chevy headlight housing. Tweeter housing was hand formed mold. After completing the bookshelf design I decided to mount them on stands as I do not have bookshelves to set them on.
Design Goals:
To create a one-off Art Deco or Retro style enclosure with "bullet" or "torpedo" look.
Enclosure Design:
Mold formed copy of 1937 Chevrolet headlight housing.
Enclosure Assembly:
Molded using a polyethylene resin and painted with automotive paint products.
Conclusion:
Completed project was what I had envisioned when I began. I learned a lot during the build and would do a couple things different if building a second pair.
About the Designer:
I'm not an audiophile, more of a designer. Hobbies include woodworking, welding, automotive and motorcycle customization, firearms manufacturing, construction, screen printer, custom t-shirt designer.
Project Parts List: