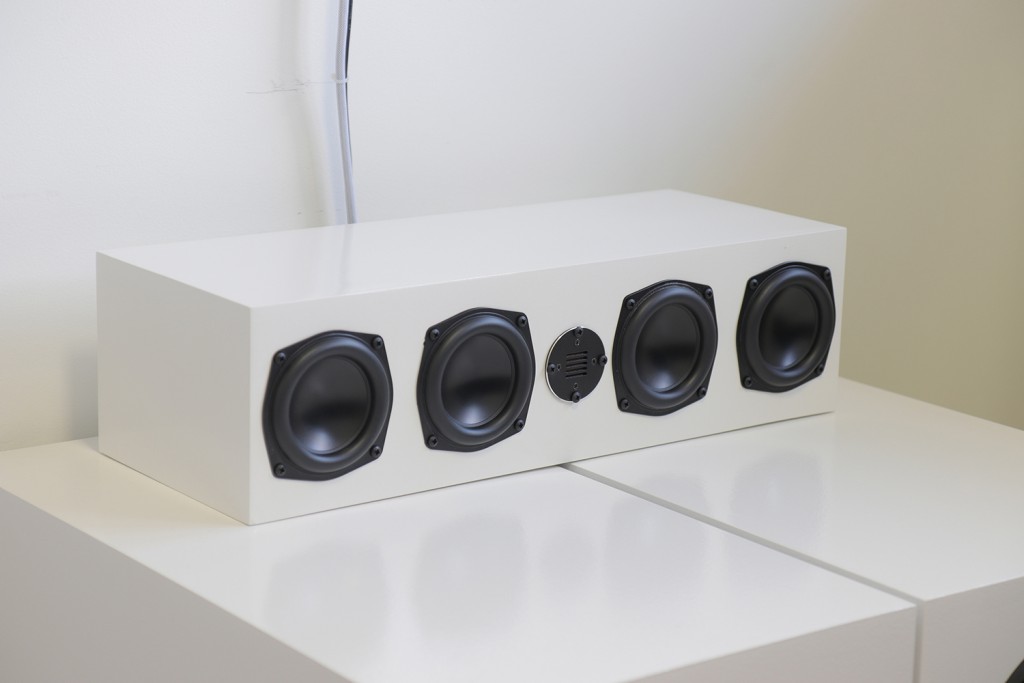 Center Speaker
---
Designer:
Doublsmm
Project Category:
Home Theater
Project Level:
Intermediate
Project Time:
1-8 Hours
Project Cost:
$100 – $500
Project Description:
Center channel with 4 woofers to provide warm vocals whilst not over powering the AMT tweeter.
Design Goals:
Center speaker that provides excellent sound on vocals whilst also being crisp on the highs and just having an overall great sound!
Driver Selection:
Woofers Part # 290-214
Tweeter Part # 275-095
Enclosure Assembly:
18mm MDF, nails and wood glue
Crossover Design:
Dayton Audio XO2W-4.5K
Conclusion:
In the end I am very happy with the sound of this center speaker. It provides smooth vocals and very crisp highs.
Thanks to 123Toid (youtube) for helping me out with the graphs for the crossovers!
About the Designer:
My Name is Doublsmm and I am an Australian based youtube who build speakers and makes videos surrounding them!
Project Parts List: