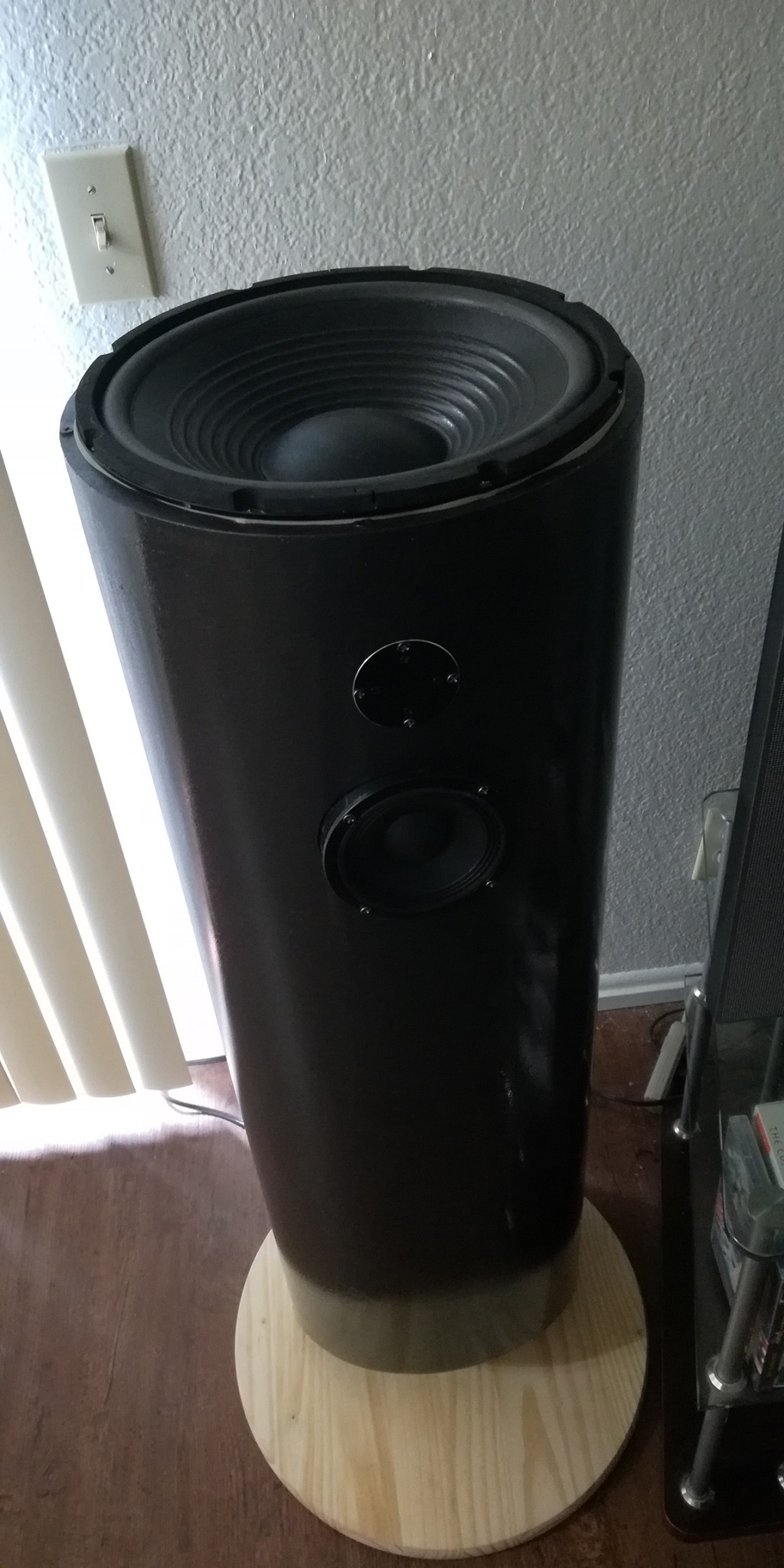 Eliasound M1
---
Designer:
Andy
Project Category:
Tower Speakers
Project Level:
Beginner
Project Time:
8-20 Hours
Project Cost:
$100 – $500
Project Description:
40″ tall 12″ diameter PVC 3-way tower speaker.
Design Goals:
My goals with this unique design was to achieve an open baffle type openness while at the same time having some decent bass.
Driver Selection:
Dayton audio AMT mini 8 #275-095
Eminence alpha 4-8 #290-4012
GRS 12pf-8 #292-412
Enclosure Design:
12″ diameter 40″ tall PVC pipe.
Also a 4″ diameter piece of PVC that and goes all the through 12″ pvc and exits the back giving an open dipole sound
Crossover Design:
Dayton audio 3 way crossover #260-156
Tips & Tricks:
My one tip would be to not follow in anyone else's footsteps,come up with a unique design and don't stop until it works.
Conclusion:
Designing and building this unique set of speakers has been more fun than I could have imagined,and achieving my goals of having an open sound while still having bass makes it even better.
About the Designer:
Life long music lover with a passion for trying different things and figuring out ways to make them work.
Project Parts List: