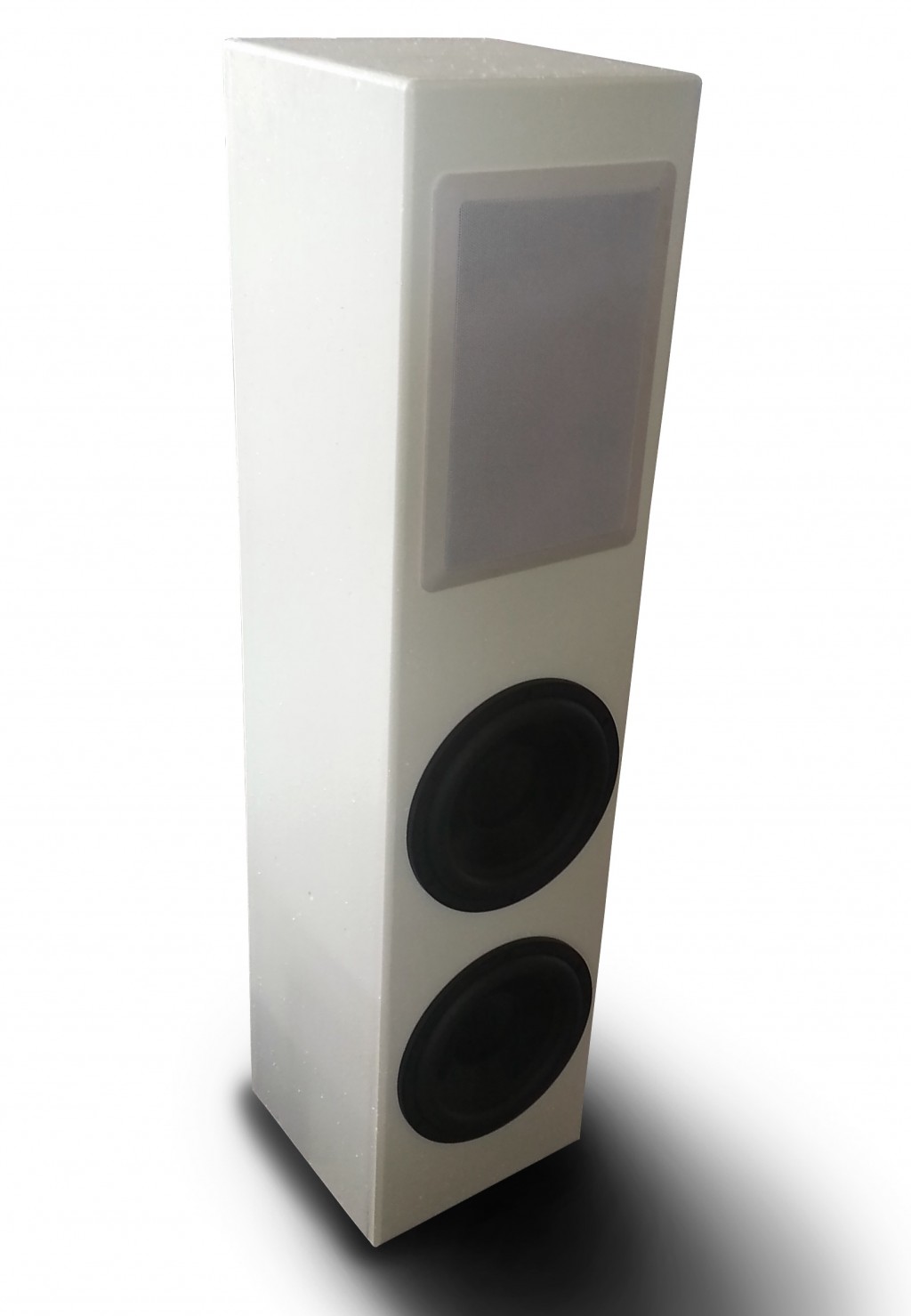 Garage Speaker
---
Designer: Bradley

Project Time: 8-20 hours
Project Complexity: Intermediate
Project Cost: $500-$1000
Project Description
We have a new metal garage that our family spend a lot of time in and I wanted a sound system for it. the building is 48×48 and enclosed on 3 sides.
Design Goals
Something that sounds good while we are playing out there and would play loud enough for the occasional party!
Driver Selection
4 HF 10″ Dayton Audio subs 4ohm

2 HTX 8″ in wall 2 way speakers
Enclosure Design
Sealed 3/4 MDF screwed and glued with liquid nails.
Subwoofer section 1.65 cubic ft. sealed and braced.
Top section sealed at about 1 cubic ft.
Enclosure Assembly
3/4 MDF pre drilled and assembled with 1 5/8 decking screws every 3 inches on all seams. All interior surfaces lined with 1.5 inch foam mattress pad.
Crossover Design
Top section with the HTX wall plate speakers had there own crossovers installed and are run from a Crown XLS 1000 at 8 ohms Stereo. This amps HPF is set at 88 Hz. I figured these would hold up a little longer with some of the lower Hz cut off!!

The woofers are run by a separate Crown XLS 2000 at 2 ohms stereo, thats 1050w per side. This amps LPF is set at 125Hz, no other crossover between the amp and woofers.
Conclusion
I have not built any speaker boxes since I built a few car subwoofer boxes back in high school. Turned out better than expected and sounded great too. I figured I would go with a sealed box since I had plenty of power to run them and I'm glad I did, there won't be any animals crawling in or nesting in my speakers!! They are not too boomy but plenty of bass and go down low too. The HTX speakers blend great and are a steal at $48 for a pair.
Tips & Tricks
The Jasper Model 240 Circle Jig PT# 365-265 may seem a little pricey, but after the first use you will see that it was a DEAL!!
About the Designer
I'm 38 years old and run a family owned trucking company. We do all our own mechanic work and I'm at the shop most all the time, that's why you see all these trucks in the picture backgrounds. These speakers turned out so good I may have to try another set sometime!!
Project Parts List