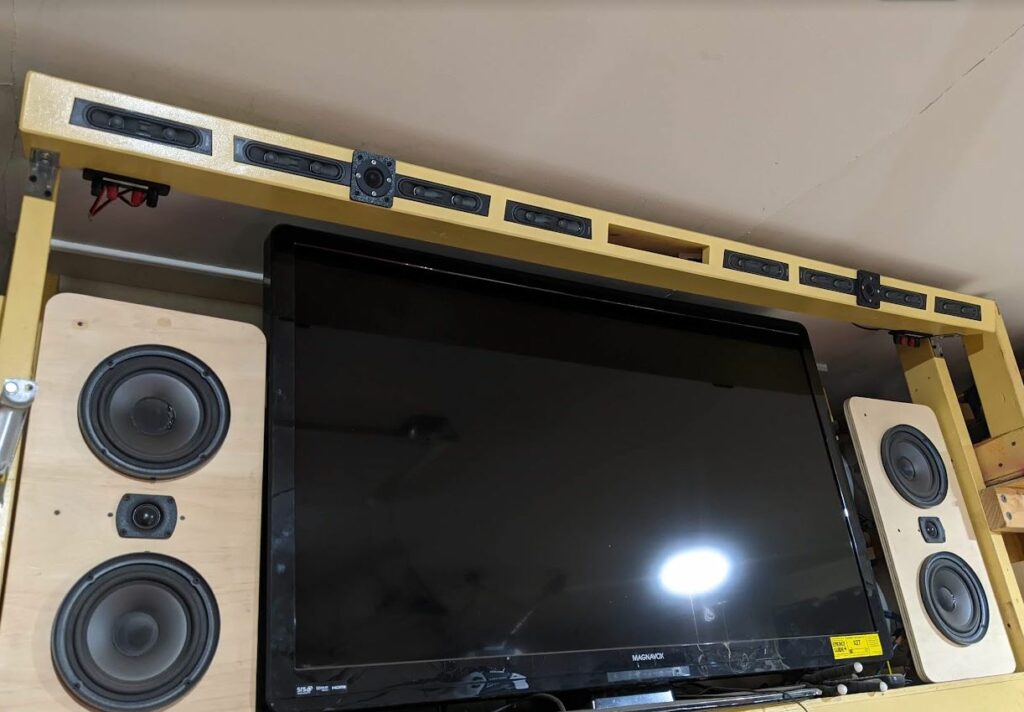 Phillips TV speakers – versatile!
---
Designer: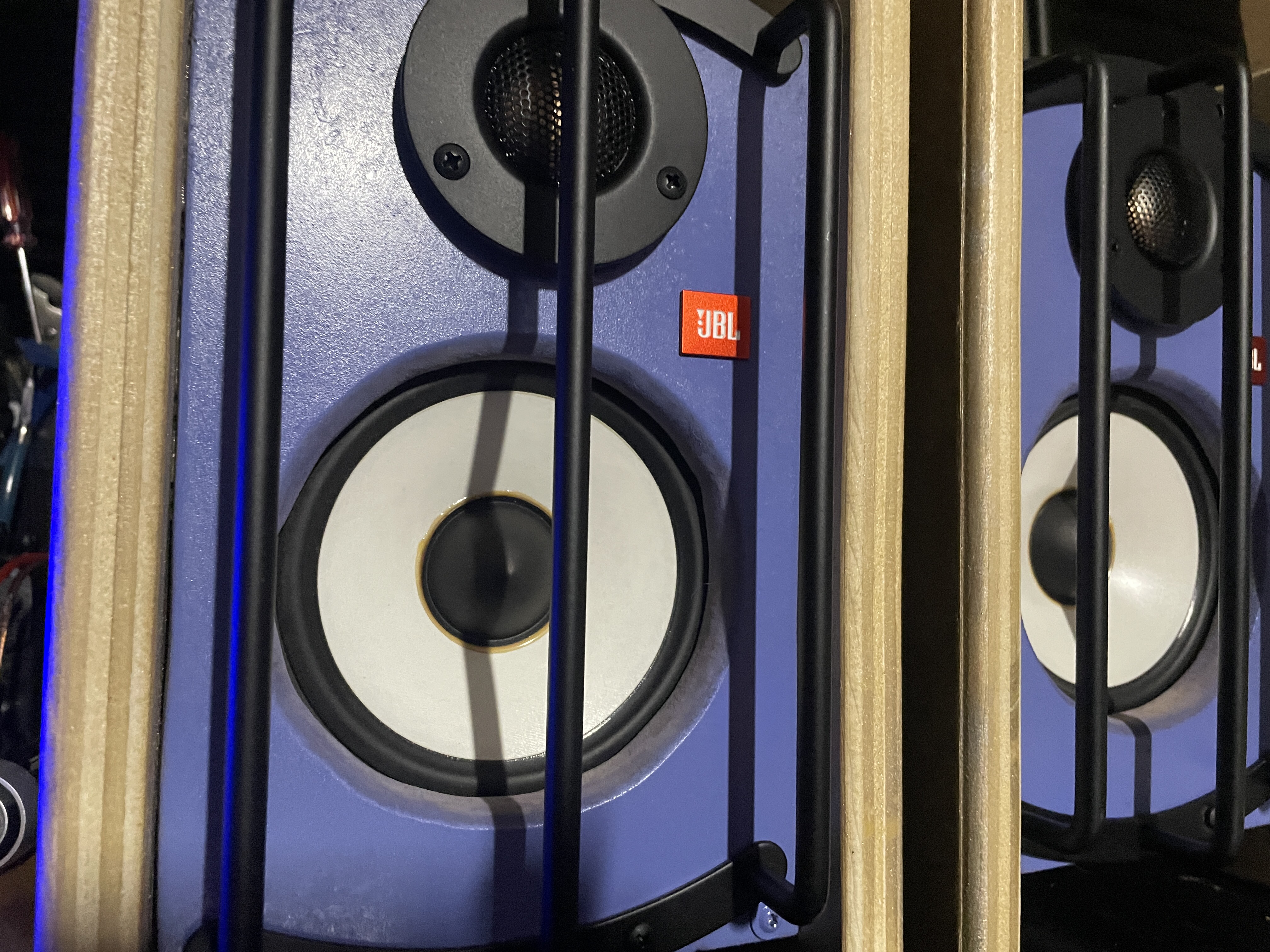 Chris

Project Category:
Home Theater

Project Level

Beginner
Project Time:
1-8 Hours

Project Cost:
Under $100
Project Description:
These are a variety of line-array speakers I've made from the Phillips TV speaker. Due to the narrow face, they are well-suited to line-array setups and easier to use where space is limited.


Design Goals:
 
No specific goal at first. It started with evaluating just a few, but I quickly liked their capability and sound, and it grew from there. I am driving them with a variety of amp-boards (Sure, Chinesium from Amazon, etc) and they are easily driven to good volume and can fill a large space.
Driver Selection:
Philips 242226440048 LCD TV Full-Range Module 
Peerless OC16SC04-04 16mm Tweeter 4 Ohm 
Peerless By Tymphany BC25SC55-04 1″ Tweeter 
Some of the tweeters are cheap textile-dome items from Ebay.
Enclosure Design
The Phillips has its own enclosure, which is a huge benefit to using them. Although the mounting ears and enclosure shape are sometimes a hurdle, no cabinet volume/tuning is required. Needed to CNC some mounting plates for the tweeters and also made some mounting blocks to fit under the ears of the Phillips.
Crossover Design:
The built-in crossover is quite convenient for a tweeter when simply powered by an amp, but I have used a Boss BX-55 active crossover and separate amp boards with most of these. The crossover is a big key to gaining a bit more performance from these speakers.
Tips & Tricks:
Sometimes the mounting ears need to be modified so that the speakers can be alternated and align and touch each other.
#2 – feed them some wattage, they can handle it, and that makes them really shine!
Conclusion:
These work *really* well for my needs. They fit where space is limited (the ones by the fireplace are nearly invisible visually and sonically) and they easily fill a room/garage with sound when pushed by an amp.
About the Designer:
I am not an audiophile, but I know when I like something. Due to my amateur status and budget, my driver/crossover/amp selections tend toward the inexpensive. (Can't be disappointed if it was cheap, right?)

Project Parts List:
| | | |
| --- | --- | --- |
| Part # | Description | Qty. |
| 289-2378 | Philips 242226440048 LCD TV Full-Range Speaker Module 1-1/4″ x 6-3/8″ x 5-1/8″ | 8 |
| 264-1524 | Peerless OC16SC04-04 16mm Fabric Dome Tweeter 4 Ohm | 4 |
| 264-1024 | Peerless by Tymphany BC25SC55-04 1″ Square Frame Tweeter | 4 |