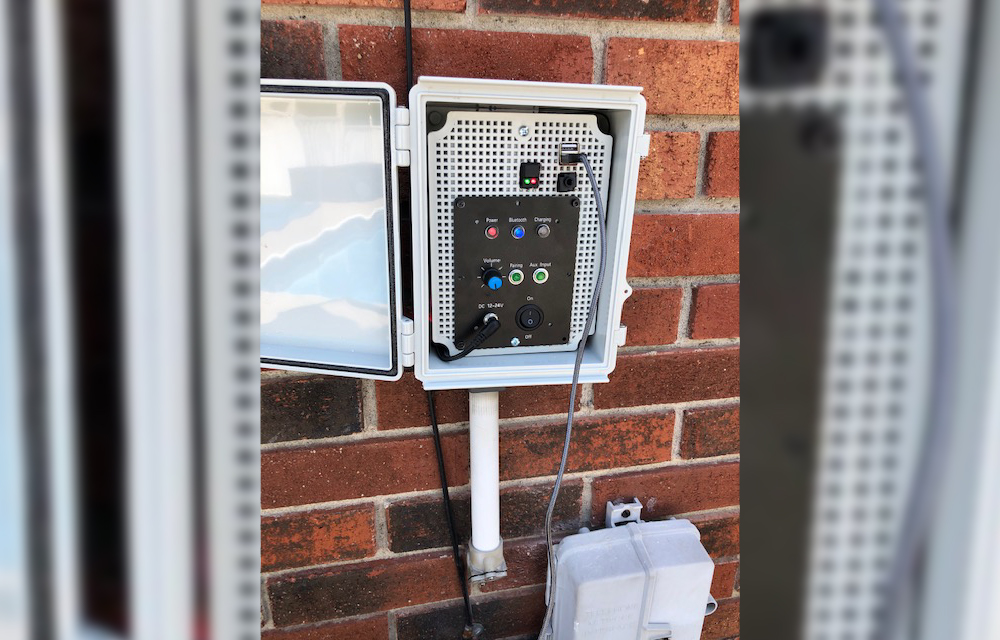 KAB kit for pool speakers
---
Designer:
Tom E
Project Category:
Home Electronics
Project Level:
Intermediate
Project Time:
1-8 Hours
Project Cost:
Under $100
Project Description:
Amp and connection for outdoor speakers. Dayton Audio KAB board with faceplate and USB charging inside a generic utility box. Speaker and DC ran through the wall. Bluetooth preferred connection type.
Design Goals:
Bluetooth audio 4.0 with an option for USB charging for a pool area outdoor speakers.
Tips & Tricks:
I cut the pieces of the plastic box with a Dremel tool to recess them into the box. The air holes allow the amp to get air circulation when the box is open.
Conclusion:
Speakers were already installed high on a wall with the speaker cables ran outside into an old volume pot. I had to simply get DC outside to run a KAB board. Used a generic box to hold and seal all my Parts Express pieces connected to conduit. In hind site, I should have color matched the visible conduit and box. USB cable for charging can be easily closed in the box when not in use. Pleasantly surprised with range of Bluetooth.
About the Designer:
I'm a hobbyist who has been a Parts Express customer for over 20 years doing small jobs for my home, family and church.
Project Parts List: