Little Wonders
---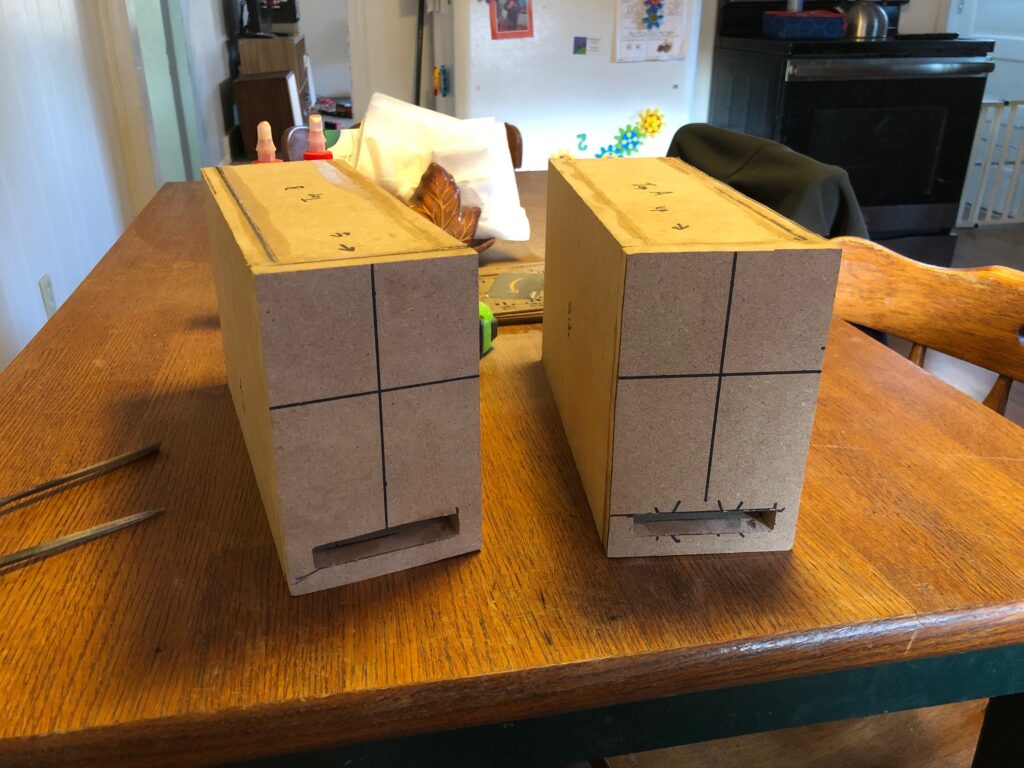 Designer:
Jon P.



Project Category:
Bookshelf Speakers



Project Level:
Beginner



Project Time:
8-20 Hours



Project Cost:
$100-$500
Project Description:
Point Source desktop speakers with full range drivers



Design Goals:
To design and build a pair of desktop speakers that look and sound great



Driver Selection:
PN 295-349 PS95-8 full range drivers Qty: 2



Enclosure Design:
1.1 cubic foot slot-ported enclosures tuned to approximately 68 hz.



Crossover Design:
N/A



Tips & Tricks:
Take care to make the cuts straight and line everything up right, and make sure to get the measurements right, especially on the port.



Conclusion:
I've ended up with a great looking pair of speakers that sound wonderful and have surprisingly good bass response for their size!



About the Designer:
I'm a very musically inclined guy who has been messing around with speakers pretty much all of my life. I'm married to a beautiful woman and have two great kids.



Project Parts List:
| | | |
| --- | --- | --- |
| Part # | Description | Qty. |
| 295-349 | Dayton Audio PS95-8 3-1/2″ Point Source Full Range Driver 8 Ohm | 3 |