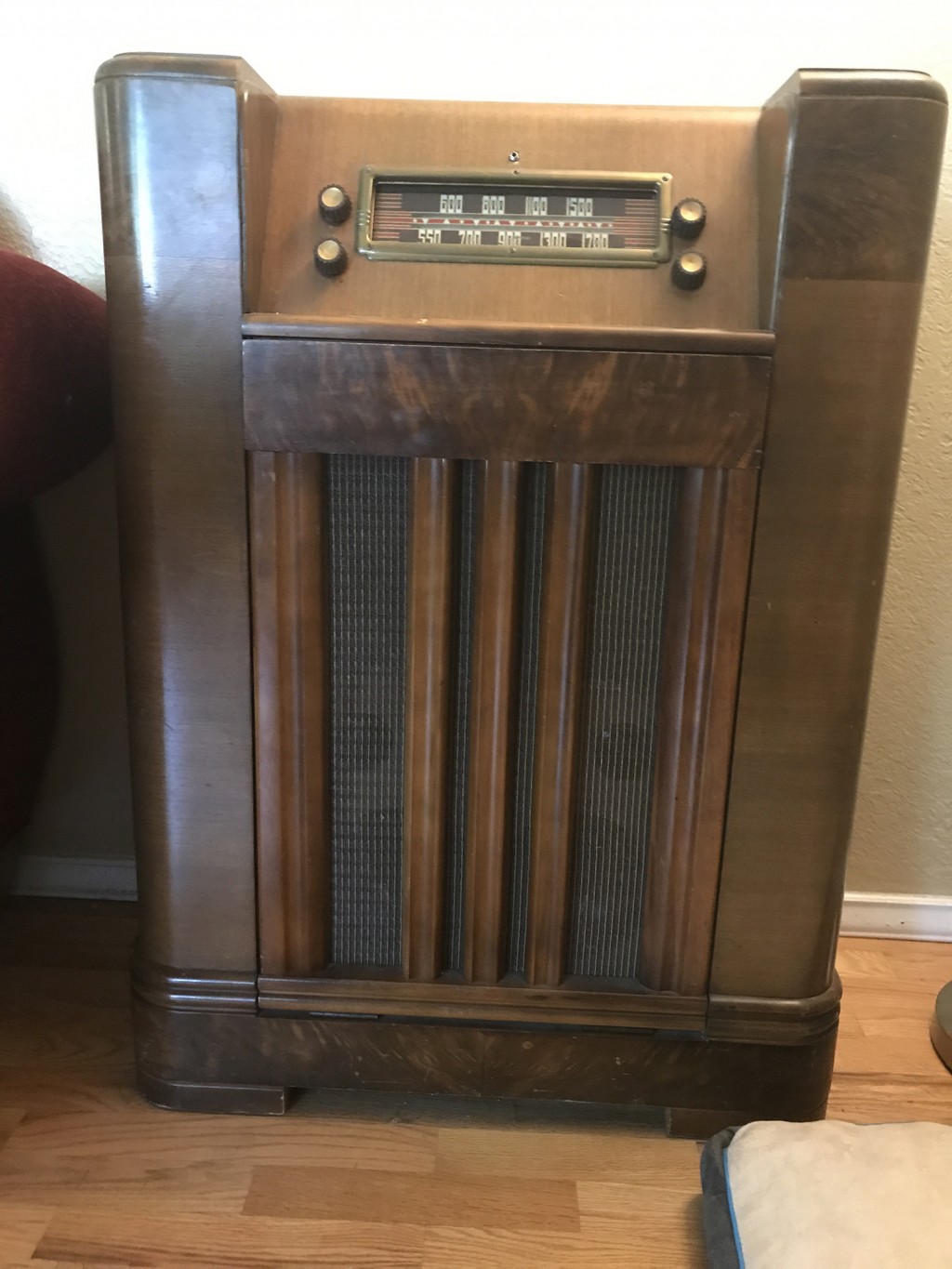 Philco Console Refurb
---
Designer:
BigPig
Project Category:
Furniture
Project Level:
Beginner
Project Time:
1-8 Hours
Project Cost:
$100 – $500
Project Description:
I inherited an old Philco radio console from my grandparents. For years it has sat unused because it didn't work. Finally refurbished it with a fresh speaker design and small amplifier.
Design Goals:
Keep the console looking original, but add current technology (ability to play music from an iPod or laptop).
Driver Selection:
Peerless by Tymphany OC25SC65-04 1″ Textile Dome Tweeters Part # 264-1018
Dayton Audio RS150-4 6″ Reference Woofer 4 Ohm Part # 295-372
I originally ordered these speakers for a car audio project but ultimately settled on something different, so I had these sitting on the shelf. I decided they would work perfect for this little project I have had on my mind. My goal was clear, undistorted audio for playing music. I knew they probably wouldn't have a ton of bass, but I can add a subwoofer later if I decide.
Enclosure Design:
I used a piece of 3/4" MDF as a baffle for the speakers. This is an open baffle design.
Enclosure Assembly:
No need to do much with the enclosure besides measuring the baffle to fit in the existing speaker location of the console. I removed the non-working record player so I could have a way to easily mount the Lepai 2020ti amp. I added a 3.5mm jack on the front to hook to an iPod. It almost looks like it's part of the original design.
Crossover Design:
I decided on a 2900Hz crossover point using a 12db / octave Linkwitz Riley design, utilizing the Dayton Audio precision grade caps and Jentzen Inductors.
Conclusion:
Overall I enjoy the sound. It's clear and gets loud without distortion. It's a little bit lacking in bass, which I attribute to the open baffle design. I may add a small down firing sub to the console in the future, but for now I am enjoying the clear sound from a classic look.
About the Designer:
I am an audio enthusiast, with most of my experience in car audio DIY projects. I'm venturing into the world of home audio projects and having fun doing so!
Project Parts List: