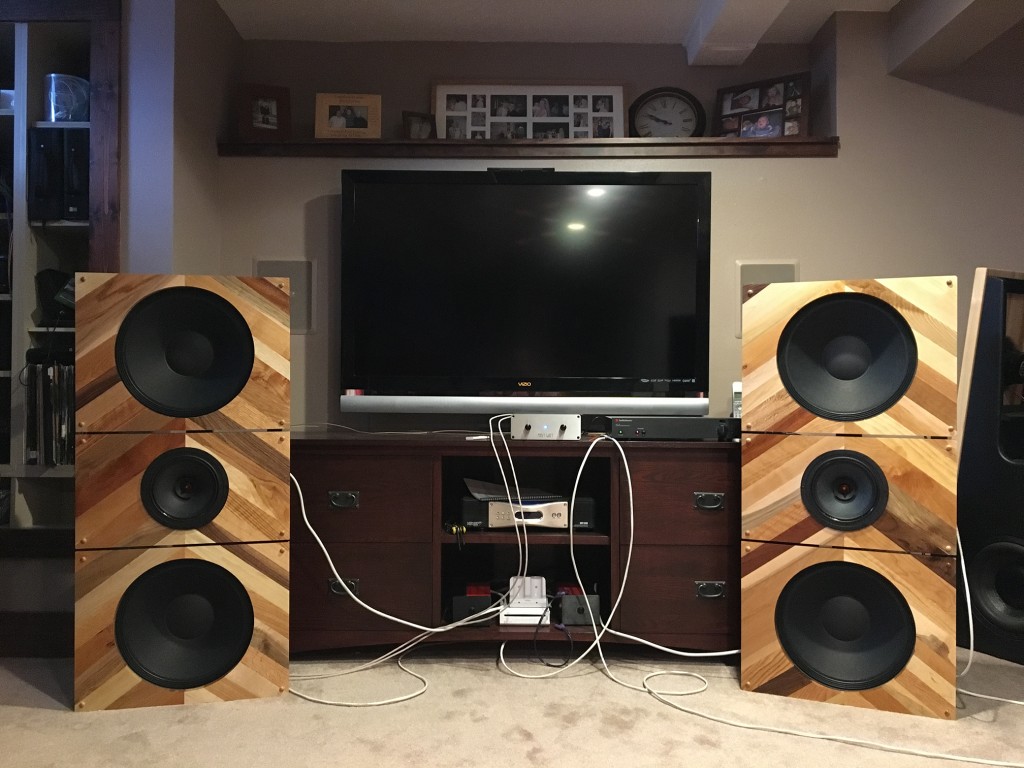 Pure Audio Project Trio 15
---
Designer:
Park
Project Category:
Tower Speakers
Project Level:
Intermediate
Project Time:
8-20 Hours
Project Cost:
$500 – $1,000
Project Description:
The PAP audio trio series of open baffle speakers.
Design Goals:
Use left over parts and great drivers.
Driver Selection:
Dayton Audio P220
Eminence Alpha 15a
Enclosure Design:
Open baffle
Enclosure Assembly:
Easy and straight to point
Crossover Design:
Using an electronic crossover with drivers xo ' ed st 200 hz with a 12 db roll off.
Tips & Tricks:
This was an Pproved build from PAP with their design and metal bar bracing.
Conclusion:
Great speaker, super imaging, easy to build and perfect for any room.
About the Designer:
I build therefor I am.
Project Parts List: