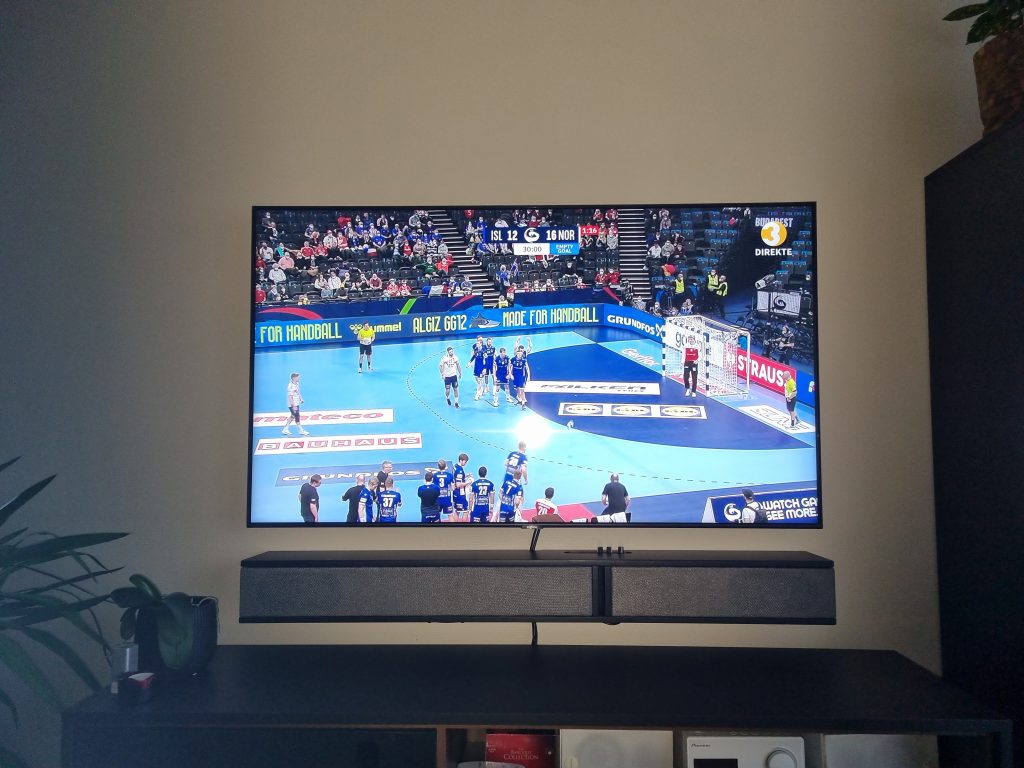 2.1 Dayton Soundbar
---
Project Category:
Loudspeakers/Cabinets
Project Level:
Intermediate
Project Time:
8-20 Hours
Project Cost:
$100 – $500
Project Description:
A slim, good looking soundbar, with decent bass, and good vocals.
Design Goals:
Decent bass, clearity in frequency area for voice.
Small form factor.
Wide for stereo imaging.
Wall hung, hidden cables
Driver Selection:
Peerless by Tymphany SDS-135F25CP02-04 5-1/4″ Paper Cone Woofer (264-1658)
Dayton Audio PC83-4 3″ Full-Range Poly Cone Driver (295-154)
Enclosure Design:
12mm (1/2″) MDF.
3mmMDF for speaker grilles, recessed in the front.
Front port for sub used as design element… located according to the "golden ratio" to one side. The design of the sub box was derived from the port location (hence the odd shape of the volume).
Sealed box for the full ranges.
Back wall of the cabinet designed as a french cleat, screwed to the wall. The rest of the soundbar is then hung on the cleat, and secured by recessed machine screws from underneat.
Enclosure Assembly:
Glue, brad nails.
Crossover Design:
None
Conclusion:
Slightly longer Xmax on the sub would have been good.
Plays well at lower volumes with well defined bass.
About the Designer:
Office space rat, with an urge to do something practical.
My first attempt with DSP/active crossovers, using REW measurements, and the ARYLIC supplied tools.
Project Parts List: