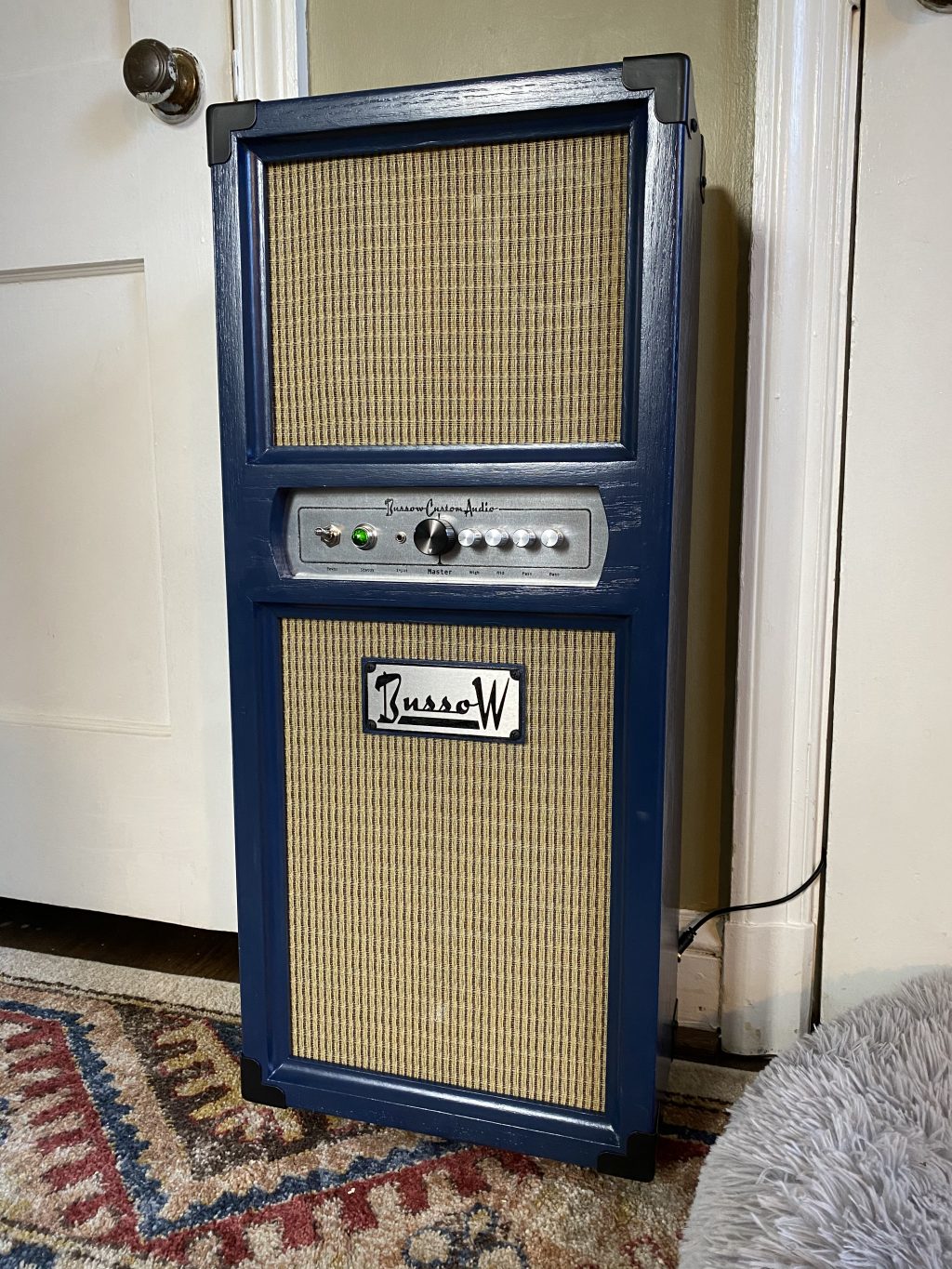 Retro Bluetooth Speaker (Blast Box kit)
---
Designer:
Mark Bussow
Project Category:
Loudspeakers/Cabinets
Project Level:
Intermediate
Project Time:
20+ Hours
Project Cost:
$100 – $500
Project Description:
Started with the Blast Box speaker kit, but built my own cabinet and control panel. The outside is oak, but it has a MDF box for the sub and I used wood from the kit for the mids and tweeters.
Design Goals:
I wanted something that sounded good and blended into the old school decor of our office. I like the look of old amplifiers, so tried to mimic that while fitting in a tight space between two doors.
Tips & Tricks:
I built the custom control panel and logo using laser toner transfer from photo paper onto aluminum sheet, and then touched up with a paint pen. This gives it a professional look, and everyone loves the logo with our last name on it.
I also laid out the entire design in photoshop first with precise measurements, which was critical to getting everything to fit together right and getting the speaker boxes the right volume in a custom design.
Conclusion:
I'm really happy with the result and my family loves having the new speaker in our office. It sounds amazing and using the kit gave me the building blocks I needed to get going.
About the Designer:
I'm in an office most of the week, but have spent weekends for the last few years renovating my 1940s home. Now with a little confidence and a workshop full of tools, I'm starting to branch into other woodworking/craft projects.
Project Parts List: