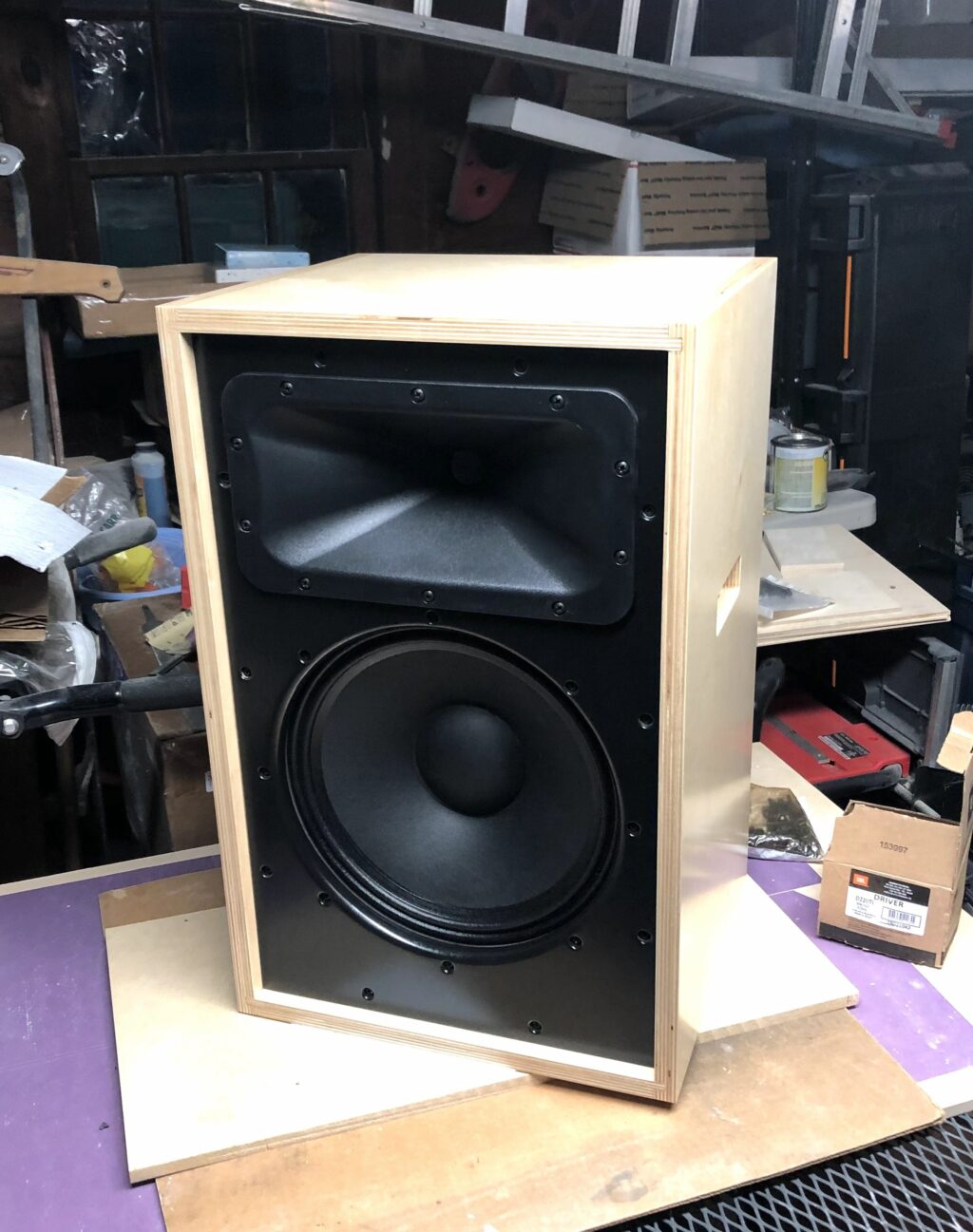 FaitalPRO Based Econowave
---
Designer: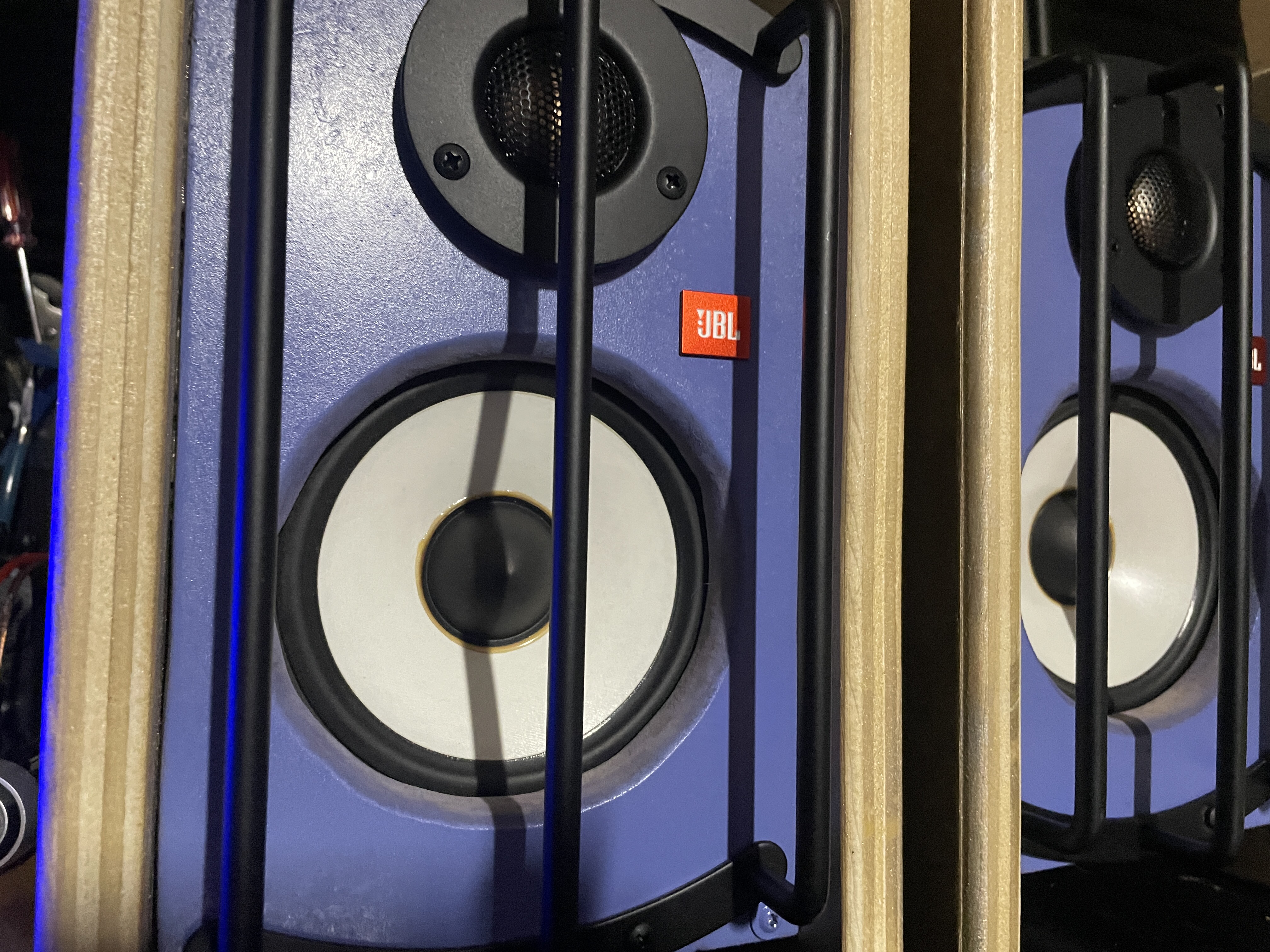 John Tygart

Project Category:
Loudspeakers/Cabinets
Project Level

Intermediate
Project Time:
20+ Hours

Project Cost:
$500-$1,000
Project Description:
I was originally Interested in horn loaded compression drivers for their efficiency. As I looked further into these types of speaker designs I found that there was a type of horn, more specifically a constant directivity "waveguide" that put the emphasis on pattern control that could offer the advantage of a larger sound stage or sweet spot when properly designed and set up. There has been a tremendous collaborative effort in these designs as seen on the Zilch's AK Design Collaborative since 2008 that is also referenced in the Parts Express Tech Talk forum under "Flex Your PCD Mettle". These designs have been tagged "Econowaves" and many waveguide/compression drivers combinations have been "pre-engineered" and are adaptable to updating vintage speakers, or adaptable to different woofers.
This provided a route to successfully building a speaker where the wave guide CD and cross over combinations was pre-engineered, allowing me to focus on mating these to a woofer, efficiency and box size that suited my needs.
Design Goals:
This was designed with an emphasis on efficiency and clarity to work well with my 8 watt 300B SET amplifier. Efficiency and reasonable box size were prioritized over low frequency.
Driver Selection:
The FaitalPRO 12PR310 12″ 8 ohm Professional Woofer was chosen for its very flat response through the 1,500 Hz cross over frequency, and for its good reputation, and 99 dB SPL.
The Selenium D220Ti CD matched to the Dayton Audio H6512 Waveguide with a generic Jackgiff crossover was chosen as a "pre-engineered" combination that would work well with the FaitalPRO.
Enclosure Design
A ported enclosure of 55 L total volume (50 L after driver, port, and bracing volume was subtracted) was used. This was tuned to 57 Hz. 60L would have been more ideal for this driver but not sure I'll hear the couple of Hz loss in the low end. The woofer is rear mounted for time alignment.
Enclosure Assembly
Crossover Design:
I used the Jackgiff designed crossover for the Selinium D220Ti and Dayton waveguide combination, for Generic woofers.
Tips & Tricks:
N/A
Conclusion:
Currently these are sitting on the back porch until I'm comfortable that my dogs will not use them as chew toys. Just listening for now using an Elekit TU 8600S 300B, and honestly these sound Really Great!
Eventually they will go to the living room on some old steel JBL stands I have, and will be properly "toed in" to provide the large sound stage Econowaves are know for.
Too busy listening to test for now although I do have a DAT V3 and Omnimic and eventually will get around to measuring.
Suspect there is some degree of diffraction and maybe some attenuation of HF from the grill fabric but doubt if I could actually hear it.
About the Designer:
Medical professional with too many interest and too little free time. I like to work with my hands and spend time restoring vintage electronics as well as LBCs (little British cars, MGA & MG TD).

Project Parts List:
| | | |
| --- | --- | --- |
| Part# | Description | Qty. |
| 270-318 | Dayton Audio H6512 Waveguide | 2 |
| 294-1244 | FaitalPRO 12PR310 12″ 8 Ohm woofer  | 2 |
| 264-270 | Selenium D220Ti 1″ Titanium Horn Driver  | 2 |
| 260-252 | Speaker L-Pad Attenuator 50W Mono | 2 |