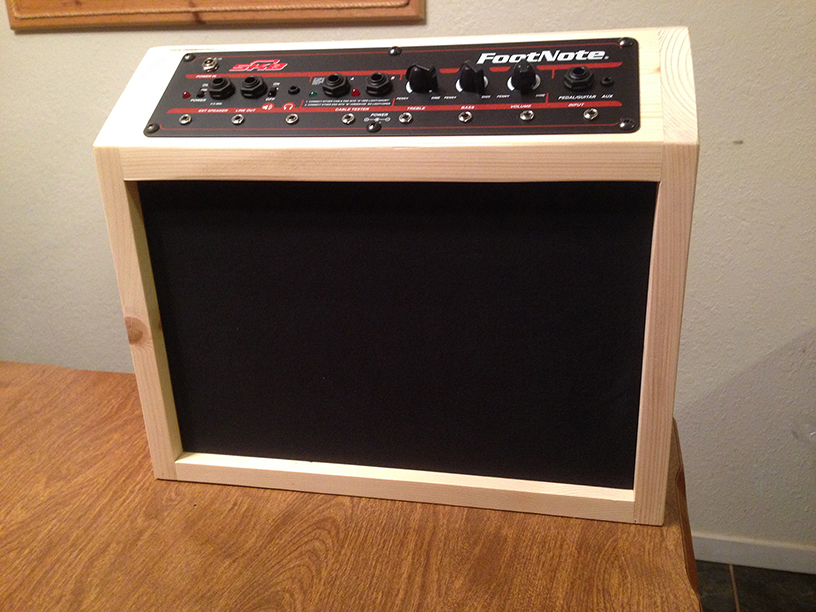 FootNote Amp
---
Designer:
CCs Wood Shop
Project Category:
Amplifiers
Project Level:
Intermediate
Project Time:
20+ Hours
Project Cost:
Under $100
Project Description:
Bought two of these little practice amps to play around with, they actually sound pretty good. It was fun building it and fun playing threw it. My foot pedals play in stereo so I still have to build the second one. Not sure if I'm going to clear coat, paint, or put a treed on it, just have to wait and see.
Design Goals:
To have a practice amp
Driver Selection:
FootNote Amp
Part# 249-402
Conclusion:
Made from some old scraps of pine I had laying around.
About the Designer:
I've played in quite a few blues bands in my younger years then a country band and now do a lot wood working in my spare time.