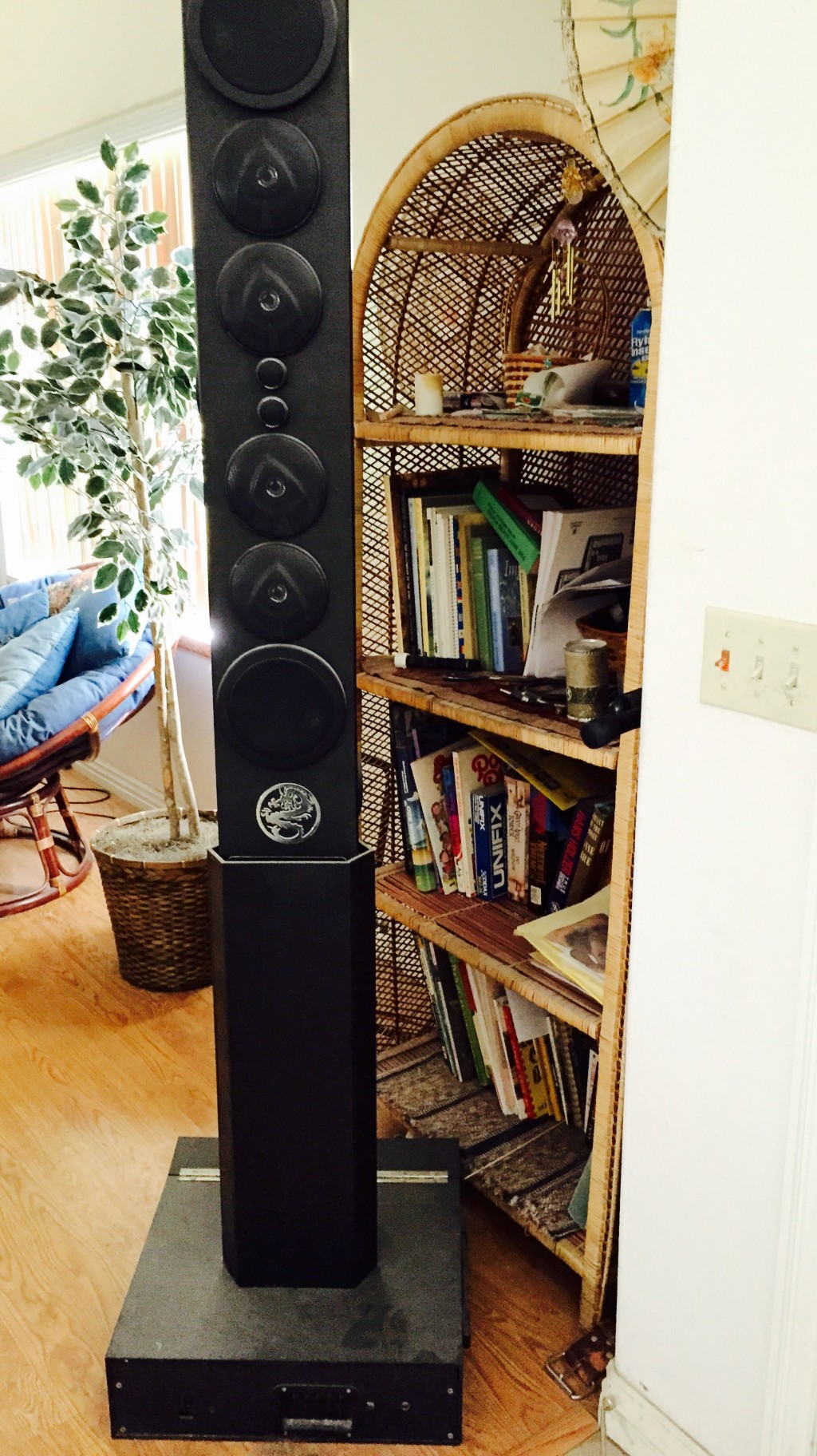 PA Line Array
---
Designer: Steve Fritsch
Project Time: 20+ Hours
Project Complexity: Advanced
Project Cost: $100-$500
Project Description
PA array. Made from 1/8 inch ABS sheet. Breaks down for travel. Weight about 35 lbs. triangle shape plays 360 degrees. No monitors needed.
Base 19″ square
Behringer NU6000 Digital power amp in the base. Extreme power low weight. About 16 lbs total for the base
Fits in the trunk of my car with all of my keyboards.
102db at 15 ft. – 2 columns
Column
4 – 4 inch pyle PL42BL
4 – 6.5 inch Pyle PDMR6
X-over 24 db @. 160hz
External subwoofer
Design Goals
Portable light weight PA line array.
Driver Selection
Pyle PMDW6
Pyle PL42BL
Enclosure Design
7.5 inch equilateral triangle
45″ tall
Sealed
With pedastal base71 inches tall.
Enclosure Assembly
ABS plastic: Sealed. Solvent welded.
Crossover Design
Active in power amp
Conclusion
Great PA . Wide dispersion and excellent presence. You can smell the onions on the singers breath.
Thinking about upgrading the Pyle PDMW6 to PRV 6MR500-NDY for higher sound pressure levels for large gigs.
Tips & Tricks
You need some serious shop equipment to make these if you want them to look professional. I happen to have access to such. Fabrication experience is a must.
About the Designer
Professional keyboard player. Retired computer programmer.