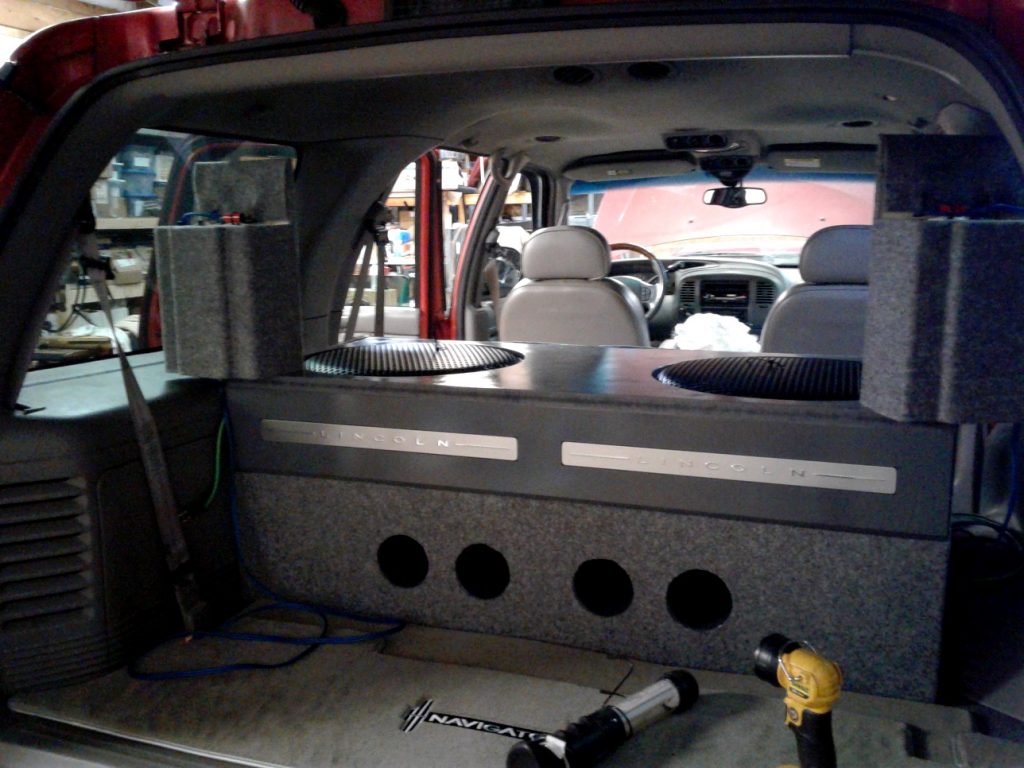 1998 Lincoln Navigator
---
Designer:
1998 Lincoln Navigator
Project Category:
Subwoofers
Project Level:
Advanced
Project Time:
20+ Hours
Project Cost:
$100 – $500
Project Description:
I wanted 18 inch subs on a budget.
Design Goals:
I wanted to design a ported box for efficiency and to match the interior. Used Parts Express gray carpet I had from 1996. Celestion B5218-190X 4 ohms, paralleled to 2 ohms with a Sound Cubed amp.
Enclosure Design:
3.5 CF per 18, ported to 50 hz, from Parts Express website. Double walled box.
Tips & Tricks:
Happy to have Parts Express as part of my team. I order often and receive great customer service.
Conclusion:
It shoves something fierce. Output is awesome, low frequency not as much. Still there, good amp helps so they don't bottom out.
About the Designer:
Really like designing soeaker boxes. I like old school stereo stuff.
Enjoyed stereos in High School getting back to them 30 years later.
Project Parts List: