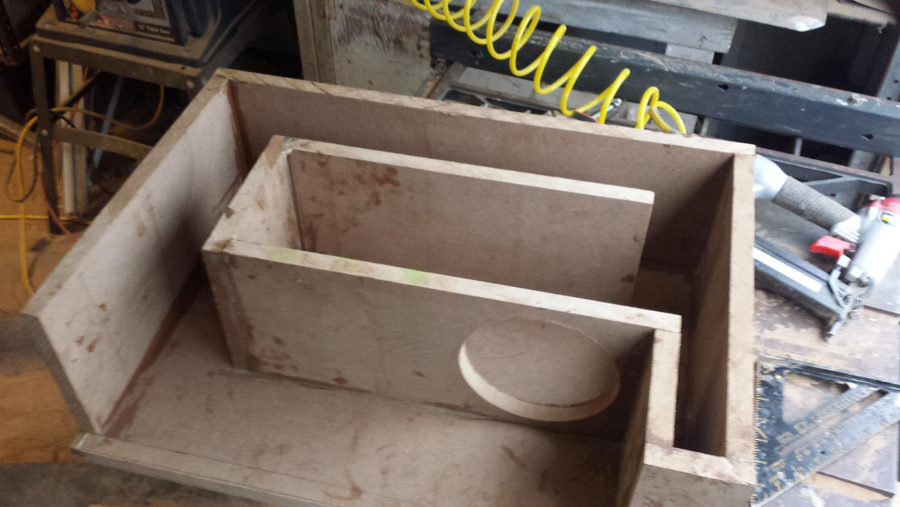 38 hz tapped horn
---
Designer:
nickc
Project Category:
Subwoofers
Project Level:
Intermediate
Project Time:
1-8 Hours
Project Cost:
Under $100
Project Description:
this is a tapped horn designed by volvotreter. it uses a tang band 1139 and has great response down to 35 hz. total cost for me was about 75 dollars.
Design Goals:
loud deep bass on the cheap.
Driver Selection:
264-919 Tang Band W6-1139SIF 6-1/2″ Paper Cone Subwoofer Speaker
Enclosure Design:
designed by volvotreter, go check out his page he has many cool horn projects.
Enclosure Assembly:
only used half a sheet of mdf. painted with whatever white paint i had lying around.
Crossover Design:
low pass filter on amp
Tips & Tricks:
cut all the pieces accurately. this is more complicated than a ported box and the pieces have to be precise.
Conclusion:
i couldnt be more happy with this sub, not boomy at all. ive thrown everything i have at it from jimi hendrix to some old school bass testers just to see what it could do. it can play it all with ease.
About the Designer:
designed by volvotreter. he has a webpage.