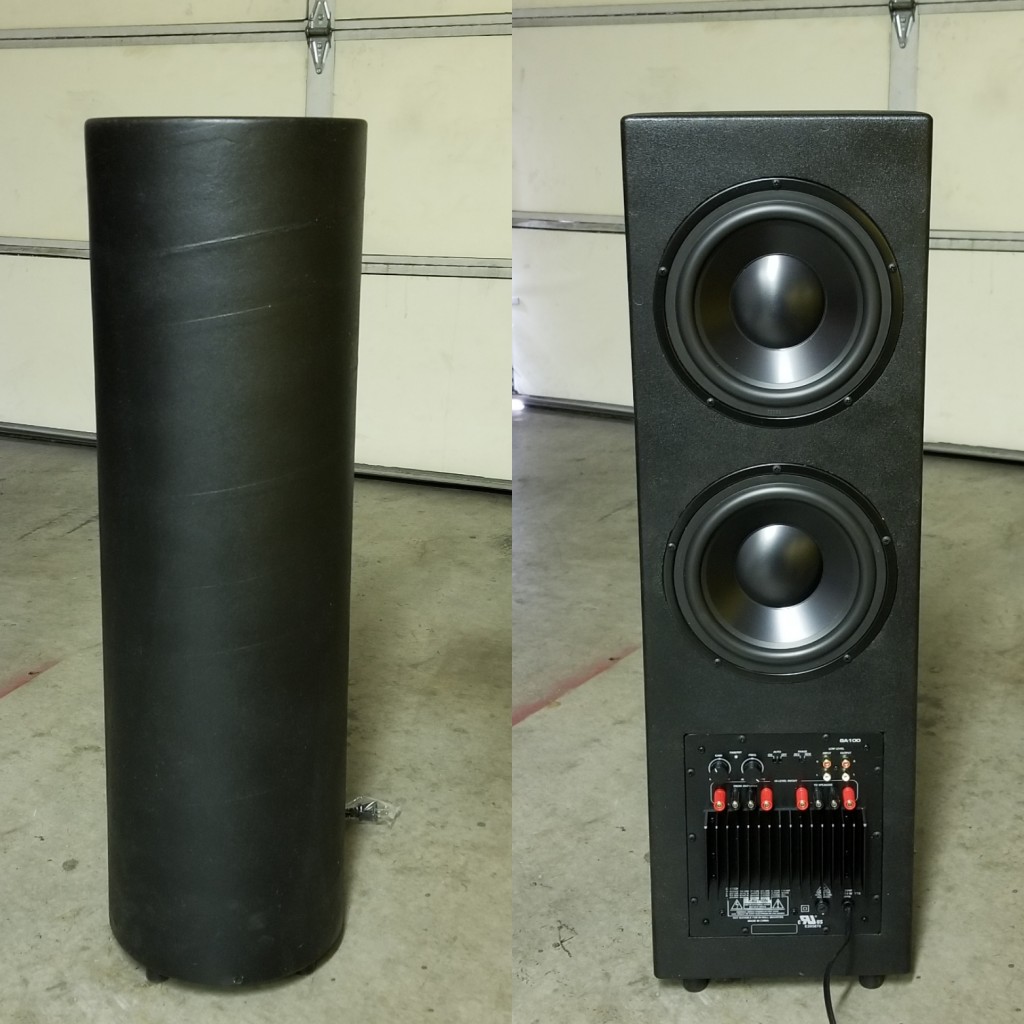 Untitled
---
Designer:
Yogi
Project Category:
Subwoofers
Project Level:
Intermediate
Project Time:
20+ Hours
Project Cost:
$100 – $500
Project Description:
Updating the subwoofer for the small home theater system.
Design Goals:
Good bass for a small home theater with something other than the typical cube subwoofer in the corner.
Driver Selection:
Two Dayton Audio DSA215-8 woofers 295-530
Enclosure Design:
Two 8″ woofers in 1.2 cubic ft. ported enclosure tuned to 35Hz.
Rear firing woofers, down firing port.
Enclosure Assembly:
.75″ MDF, 10″ diameter Sonotube, 4″i.d. ABS tube, liquid nail, poly fill, primer, texture, paint.
Crossover Design:
LFE output from receiver and crossover in SA100.
Tips & Tricks:
cut Sonotube lengthwise and laminated together for added thickness and rigidity
Conclusion:
Good bass, matches with room gain, great dynamic response. Aesthetically blends with room.
About the Designer:
Went to school for audio engineering 25+years ago. Still like to do projects when the opportunity arises.
Project Parts List: