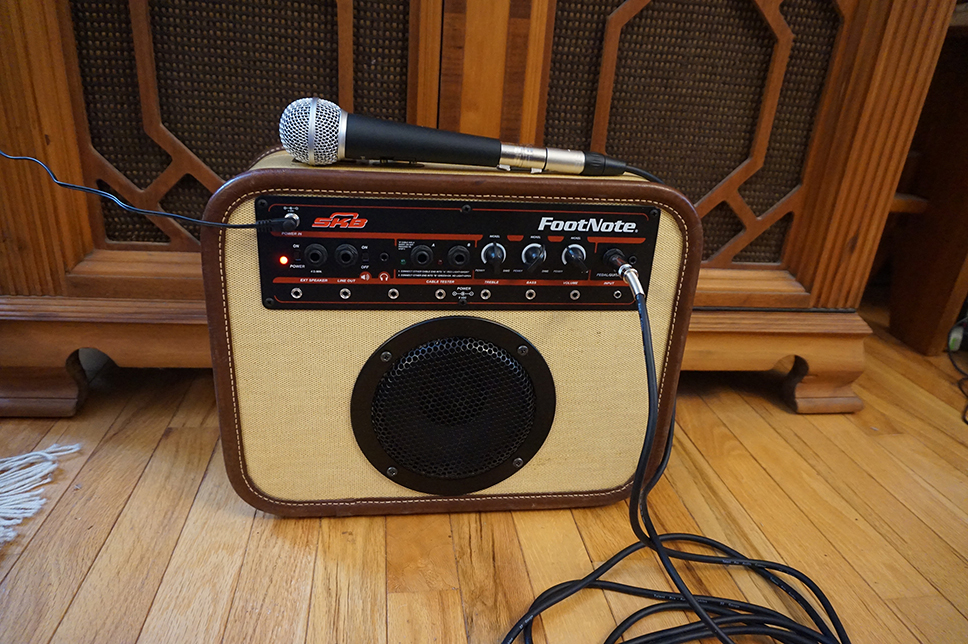 Footnote Tweed travel case
---
Designer:
Bob
Project Category:
Amplifiers
Project Level:
Beginner
Project Time:
1-8 Hours
Project Cost:
Under $100
Project Description:
Saw the practice amp kit in a sale flyer, didn't really have a use in mind but thought it too cute to pass up.
Design Goals:
Part of a vintage suitcase set of my (grand?)parents which not really of any service these days. Just screaming for a "reuse" project.
Driver Selection:
Speaker came with kit.
Enclosure Design:
Mendel, Cincinnati USA nice classic luggage , tweed over pine, stitched leather trim.
Enclosure Assembly:
easy lay out & assembly, case just the right size. Assume this little amp should be open baffle but opening case seems to suffice.
Crossover Design:
NA
Tips & Tricks:
DO NOT MISTAKE 9V 3.5 mm plugs for input jack (upper far right). I fried a tablet.
Conclusion:
still looking for useful application… a pickup for the accusstic guitar I can't play will cost quite a bit more than this amp!
About the Designer:
Too much time on my hands.
Project Parts List: