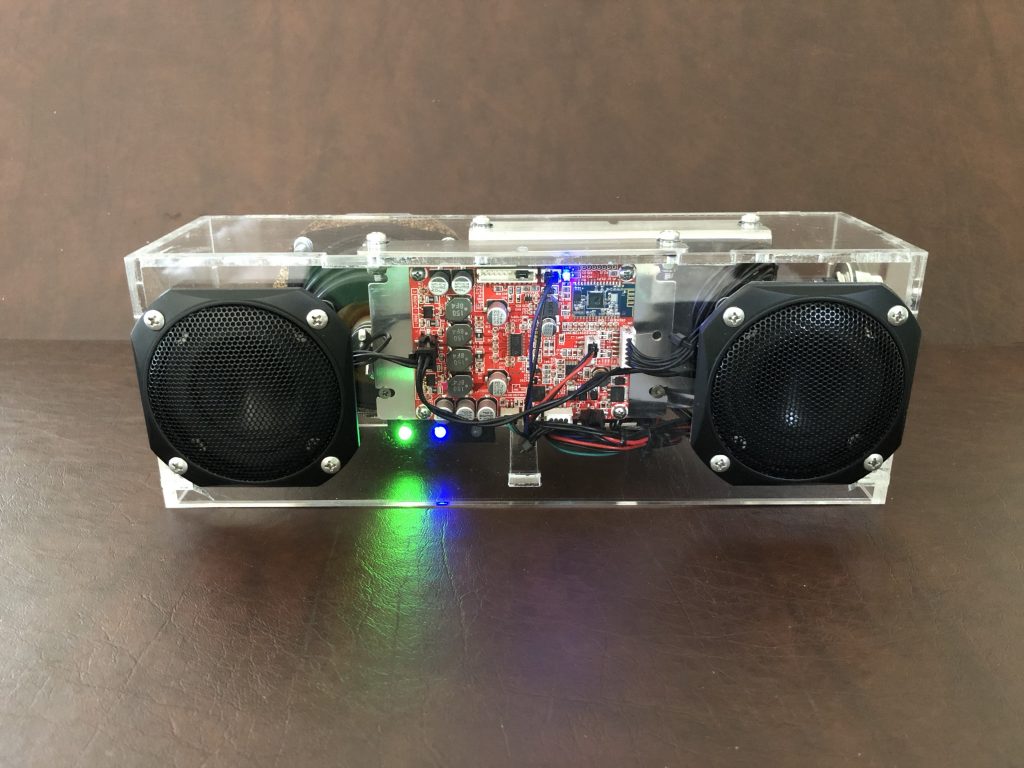 Acrylic Bluetooth Speaker
---
Designer:
wourmman
Project Category:
Portable Speakers
Project Level:
Intermediate
Project Time:
20+ Hours
Project Cost:
$100 – $500
Project Description:
Bluetooth Speaker
Design Goals:
Portable. Battery-powered. Compact. Great sound. Unbearably cool to look at.
Driver Selection:
Dayton Audio ND65-4 2-1/2″ Aluminum Cone Full-Range Driver
Dayton Audio ND90-PR 3-1/2″ Aluminum Cone Passive Radiator
Enclosure Design:
3/16″ acrylic
Enclosure Assembly:
Laser-cut acrylic; solvent welded; air tight.
Crossover Design:
N/A
Conclusion:
Learned (the hard way) NOT to place drivers behind the front panel — speaker diffraction really is a thing!
The Dayton Audio parts matched up extremely well, and work extremely well.
About the Designer:
Retired USAF engineer. Maker.
Project Parts List: