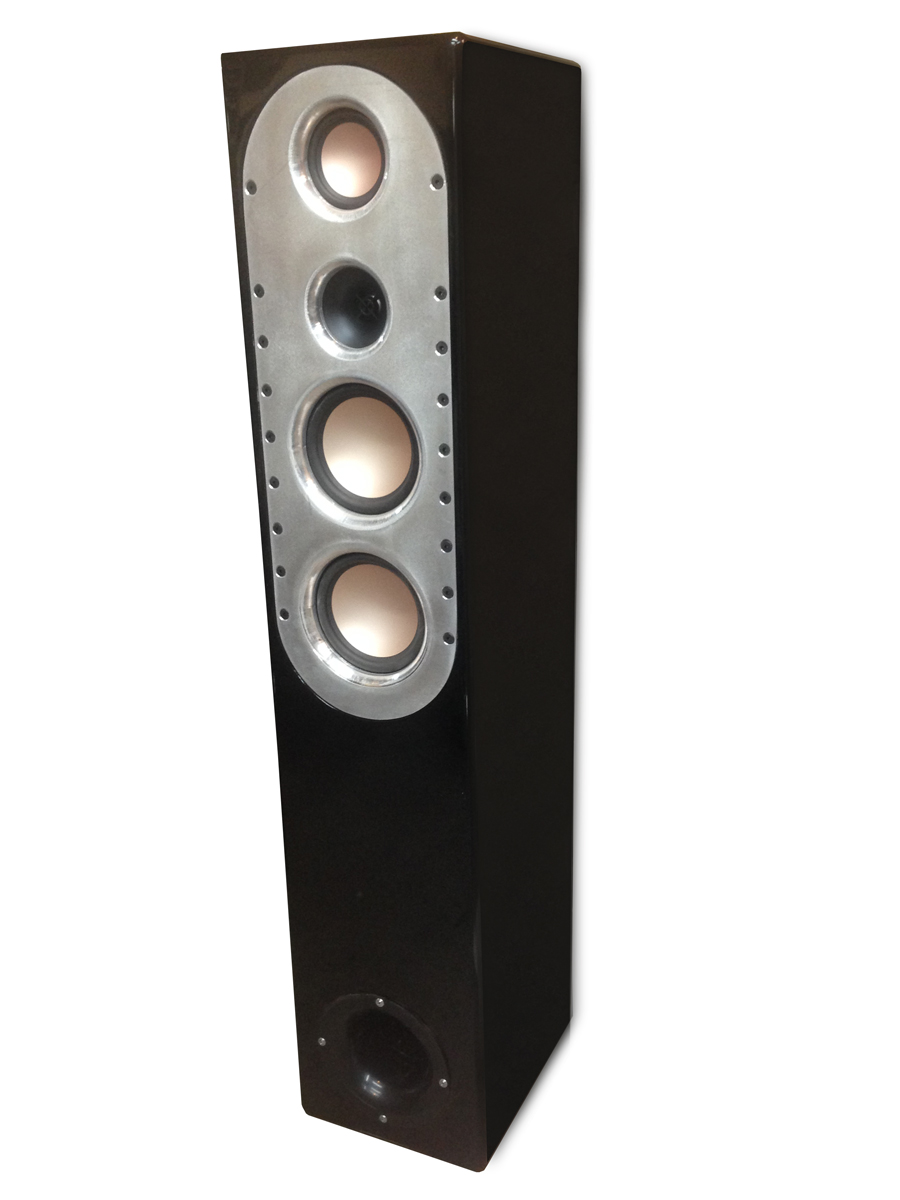 aluminium
---
Designer: Casey S
Project Category
Tower Speakers
Project Level
Intermediate
Project Time
20+ Hours
Project Cost
Over $1,000
Project Description
Tower speakers
Design Goals
I work with metal all day long and I wanted mix that in with this project.
Driver Selection
HiVi M6N 6″ X2 HiVi M4N 4″ Tymphany H25TG05-08 1″ Titanium Dome Tweeter with Waveguide
Enclosure Design
Enclosures are 48″ X10″ X 14″ and lots of internal braces. Front T6061 aluminium front baffle. I wanted to keep the design somewhat simple and didn't want to get crazy kerfing everything like a few I have done before. front grills I made out of preferated .040 aluminium as well and painted black.
Enclosure Assembly
Wood glue, and screws. Allen screws with Tnuts for front baffle
Crossover Design
Dayton Audio XO3W-625/5K 3-Way Speaker Crossover 625/5,000 Hz
Conclusion
I wanted something different. I really enjoy these speakers they sound clean and crisp, not a lot of bass but a good balance for sure. With the aluminium front was easy to make and that's out of 6061 3/4″, it was just laying around at the shop collecting dust so why not right? For the finish I do custom paint and airbrushing so I put down some super jet black single stage, after a high build primer of course.
Tips & Tricks
Don't try to rush the project to get it done, take your time and try new things.
About the Designer
Casey S. 28 years old. music= life. Worked at a custom log furniture company after high school for a few years, then moved on to metal fab, and do custom Automotive paint on the side. wanted to take everything I love and enjoy and throw it all together. Great winter project.