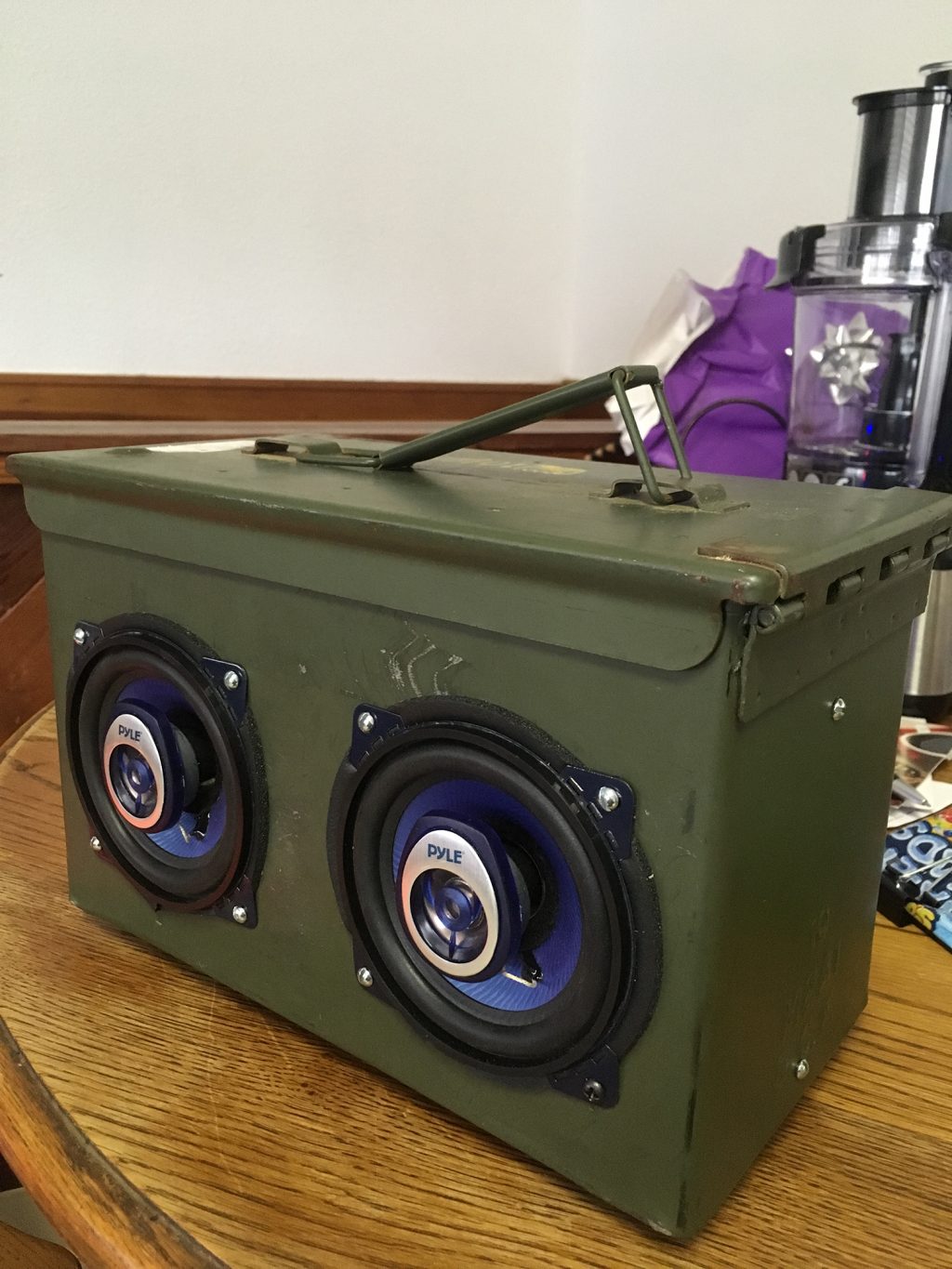 Ammo Can .50 cal
---
Designer:
Get A Life Gaming
Project Category:
Portable Speakers
Project Level:
Intermediate
Project Time:
8-20 Hours
Project Cost:
$100 – $500
Project Description:
Wanted to make a speaker box out of an ammo can with various different accessories not needed but to make it fun and over the top
Design Goals:
Fit amp, speakers and all cords inside can…. also to not cut fingers off using hole saw!
Driver Selection:
Pyle PL42BL 4-Inch 180-Watt Two-Way Speakers ($13.64 on eBay)
Enclosure Design:
One .30 cal ammo can to test drilling and cutting ($10 at Murdoch's Ranch Supply Store) One .50 cal ammo can for final project ($15 at Murdoch's Ranch Supply Store)
Tips & Tricks:
Mount things on the bottom before things towards the top.
Cutting through these cans is not easy without proper tools!
Conclusion:
It all fits and it sounds amazing!!!! Voltmeter attached to battery. Temp probe attached to heatsink on amp(it gets hot in there!) Small exhaust fan because why not!? External bluetooth antenna dramatically increased the reception performance. USB ports also glow blue. I was blown away by how good the whole set up sounds, even with very cheap basic speakers!!
About the Designer:
I like creating random electronic devices and unique speaker boxes
Project Parts List: