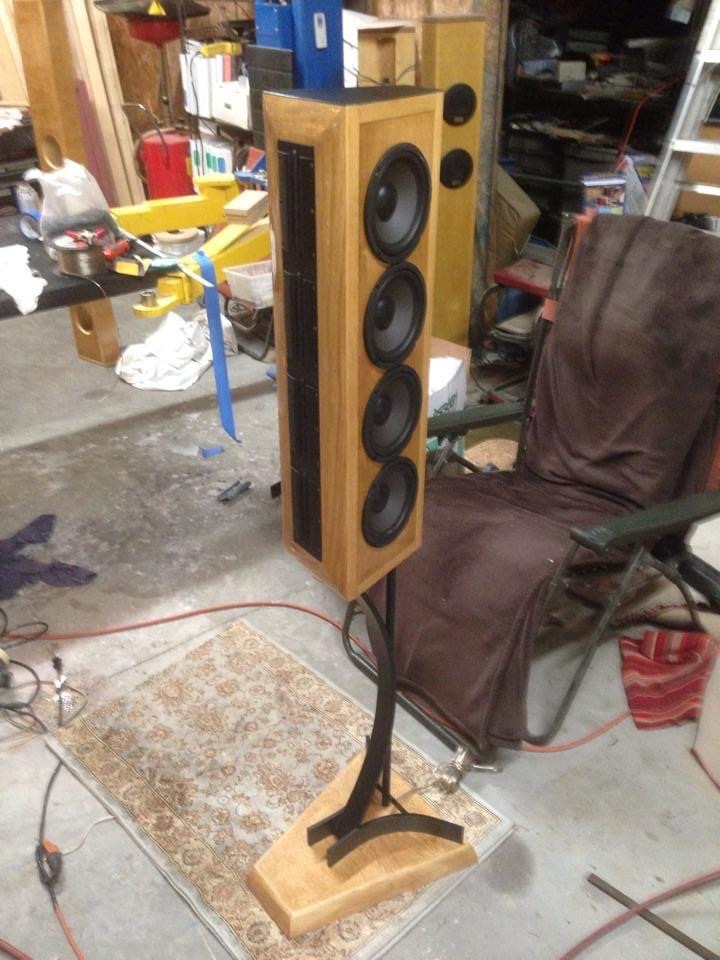 Baby amazing line source
---
Designer:
Baby amazing line source
Project Category:
Tower Speakers
Project Level:
Advanced
Project Time:
20+ Hours
Project Cost:
$500 – $1,000
Project Description:
A smaller line source speaker design based on bob carvers ALS-1000 line source speakers .
Design Goals:
3d imaging and sound stage
Driver Selection:
Dayton planer tweeters and 6.5″ buyout Dayton speakers
Enclosure Design:
Sealed
Enclosure Assembly:
Wood and glue
Crossover Design:
6db to 18db
Conclusion:
Incredible sounding with free air woofer towers using a Dayton apa1200dsp to drive said woofers
About the Designer:
Bob carver is a physicist that loves all things audio. I studied under him on speaker theory.