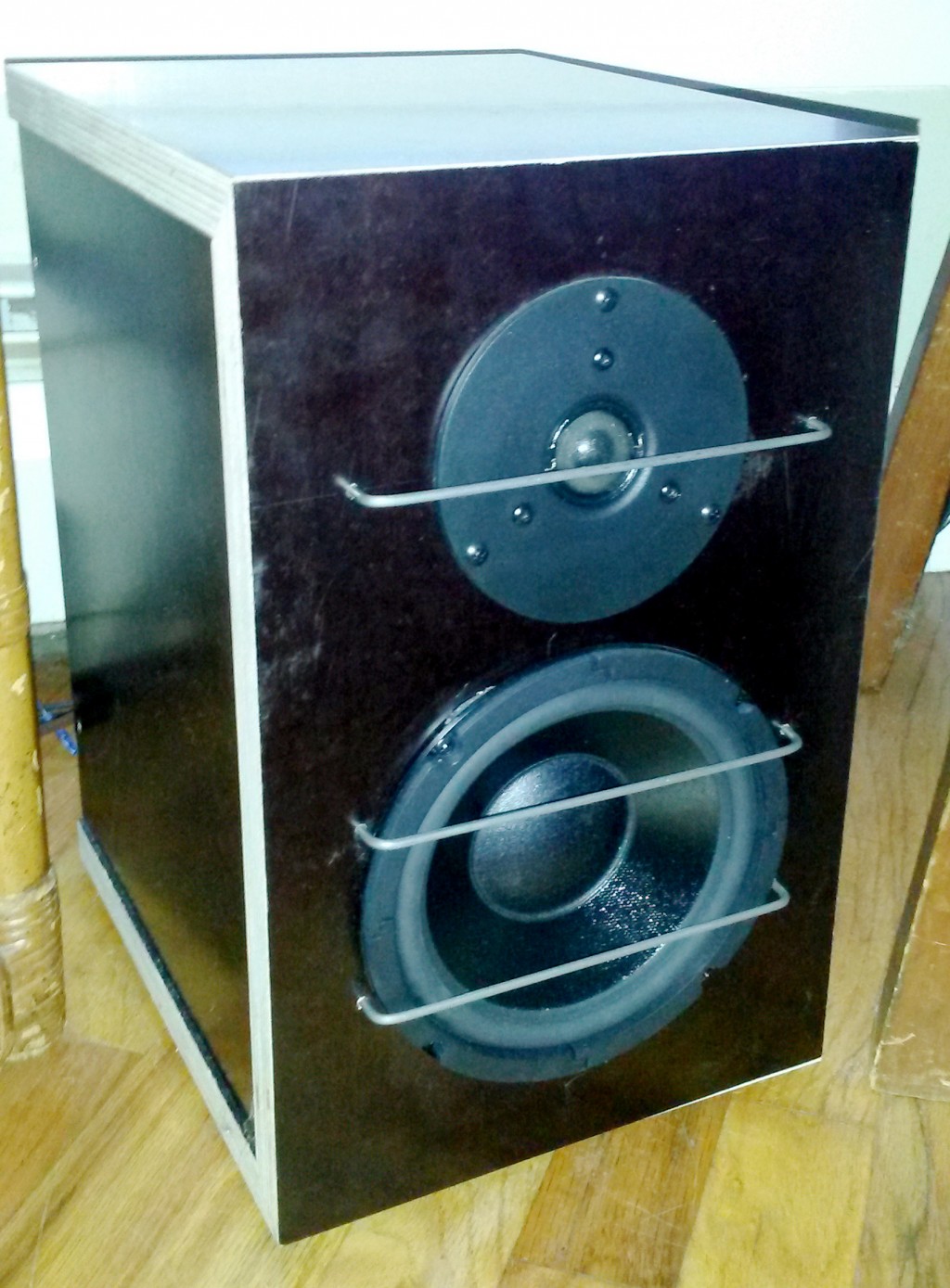 Beta Boxes
---
Designer:
4-Matdesign
Project Category:
Bookshelf Speakers
Project Level:
Beginner
Project Time:
8-20 Hours
Project Cost:
$100 – $500
Project Description:
The goal was to learn how build speakers and at the same time upgrade to match a 35w 1976 sony receiver.
Design Goals:
Create a clean speaker box using the minimum of materials and enclosure size with materials and tools available at the time. This was a budget concern.
Driver Selection:
BR-1
Enclosure Design:
Based on kit specification volumes. (+/- 2%)
Enclosure Assembly:
3/4″ "Beta" plywood panels. This 17 ply High Density Overlay panels is used in concrete forms and road signs. The box is fastened using a hybrid Kreg pocket/countersink screw method. Interior seams are caulked with 100% silicon.
Crossover Design:
BR-1
Conclusion:
These speakers sound clear and as loud as my 1976 receiver will give it. No static or vibrations. A little soft on the bass at low volume, but great for TV listening. then put the turntable on with high volume and it evens out.
About the Designer:
Architect with a resurfaced passion for the combination of great sound and design.
Project Parts List: