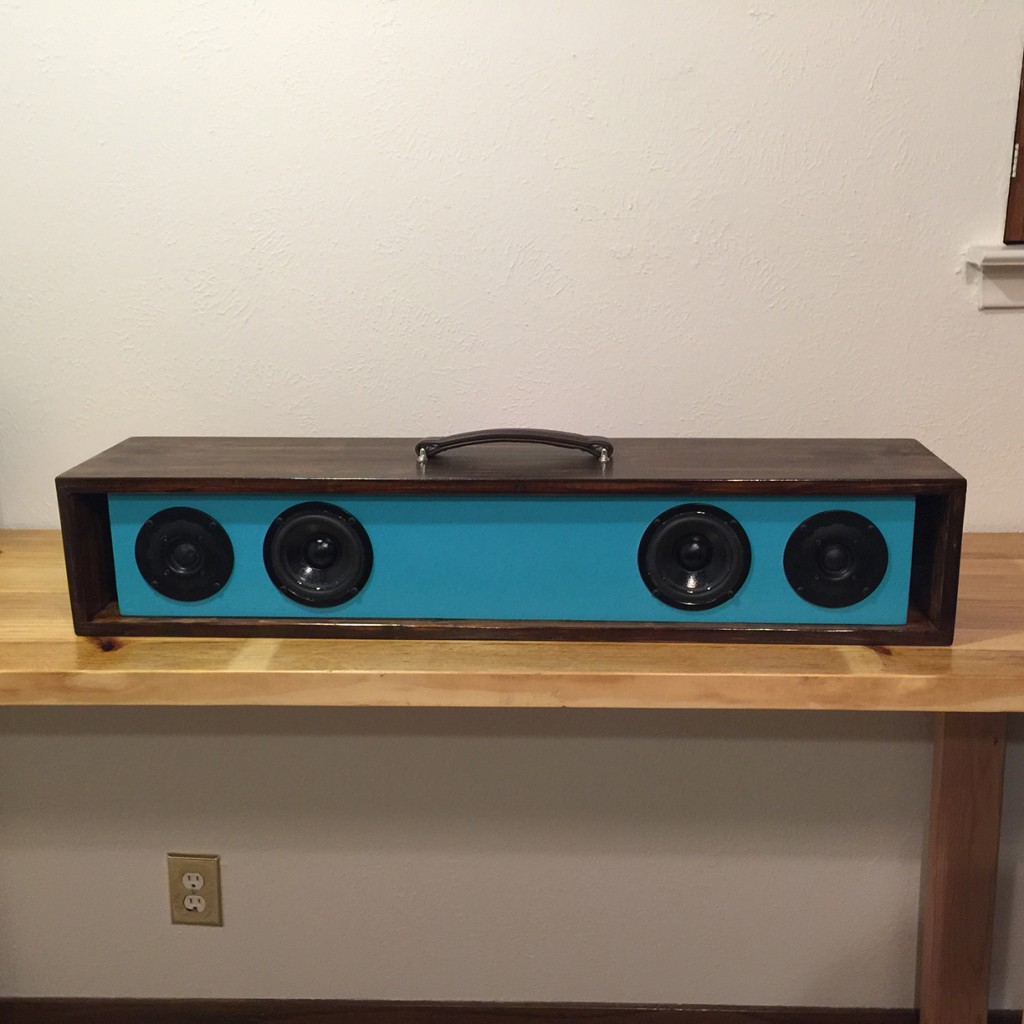 Big G
---
Designer:
GKT Design Co.
Project Category:
Portable Speakers
Project Level:
Beginner
Project Time:
8-20 Hours
Project Cost:
$100 – $500
Project Description:
A 36″ portable Bluestooth speaker.
Design Goals:
To get a device that looks good enough and sounds good enough for it to be your one device. Home audio, patio or pool, or tailgate.
Driver Selection:
295-424
Enclosure Design:
This first attempt is in pine to keep cost down until I figure out how to construct it. I used a maze vent to get a bit more low end which worked out well. It was a totally guess on my part. The design software made my head hurt. Sounds Great!
Enclosure Assembly:
Brads and glue
Crossover Design:
High pass filter plate to the tweeters (cost saver) and I passed through direct to the woofers.
Tips & Tricks:
My only tip is to make sure you have enough room for all the electronics!
Conclusion:
The sound is great, the battery life is great, the bluetooth signal need work on the next one, the looks turned out well. I will however do much better on the next one.
About the Designer:
Maker from Dallas, TX. Music nerd and learning wood working. Learning…. Learning…. hopefully someday selling
Project Parts List: