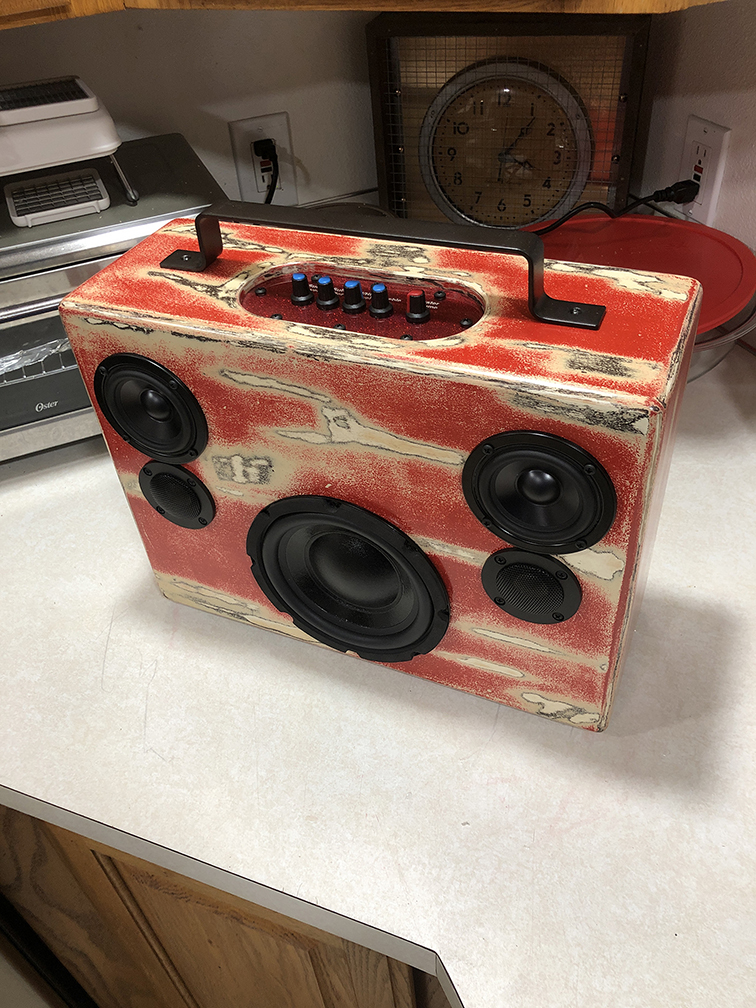 Blast box build
---
Designer:
John Murdock
Project Category:
Portable Speakers
Project Level:
Intermediate
Project Time:
8-20 Hours
Project Cost:
$100 – $500
Project Description:
Blast box build with a fun finish.
Design Goals:
I wanted a cool looking shop speaker with an old hotrod vibe.
Driver Selection:
300-7162
Enclosure Design:
Standard blast box enclosure
Enclosure Assembly:
Glued plywood
Crossover Design:
Standard blast box hardware
Tips & Tricks:
To get my finish I painted a primer coat. Then the three colors layered. I sanded thru to get the vintage look. Then sealed it all with a satin poly.
Conclusion:
This was an easy yet satisfying build.
About the Designer:
Just a big kid that plays in my shop.
Project Parts List: