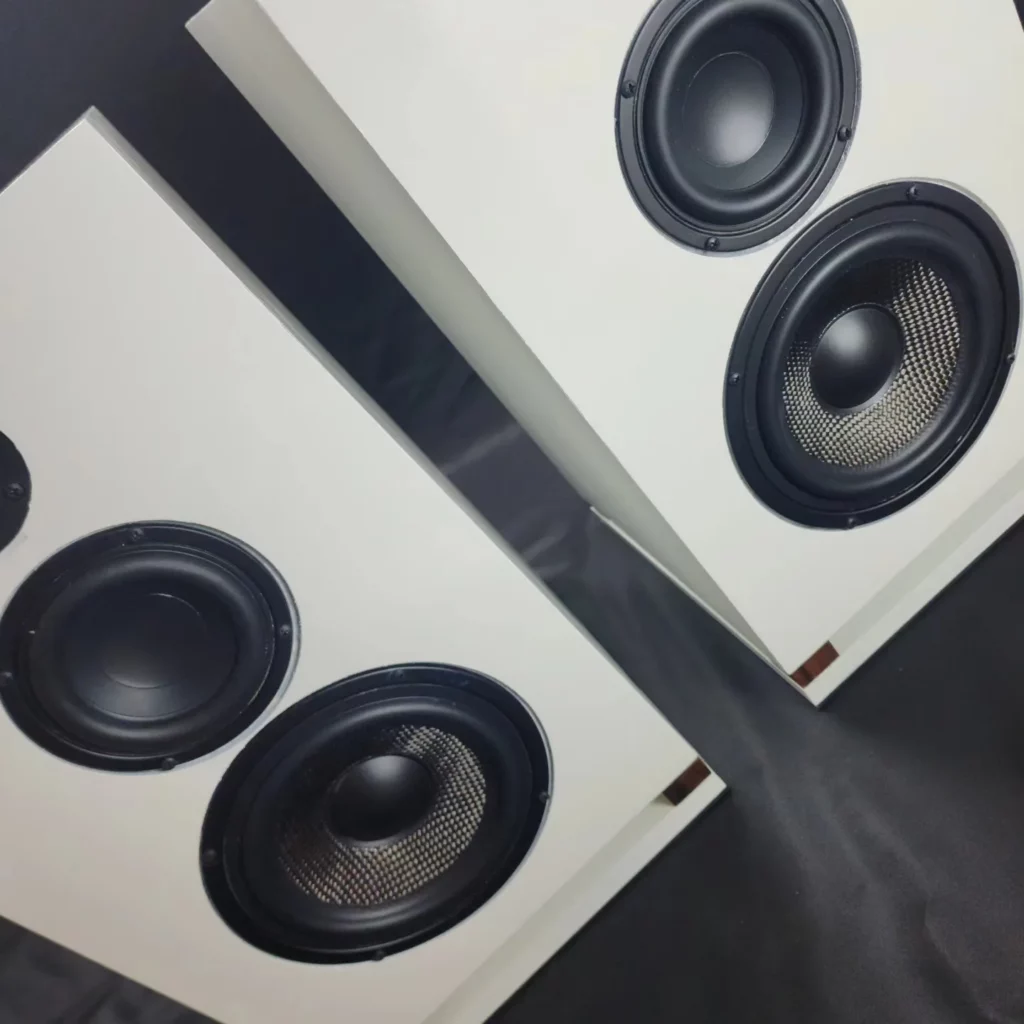 Bookshelf 3 way
---
Jarrett Gilliam
Project Category:
Bookshelf Speakers

Project Level

Intermediate
Project Time:
1-8 Hours

Project Cost:
$100-$500
Project Description:
Three way bookshelf speaker with 6.5″ Woofer
Design Goals:
Trying something new with walnut risers and white gloss finish
Driver Selection:
Dayton Audio TCP115-4 4″ Treated Paper Cone Midbass Woofer 4 Ohm
Dayton Audio ND25FA-4 1″ Soft Dome Neodymium Tweeter
Dayton Audio GF180-4 6-1/2″ Glass Fiber Cone Woofer 4 Ohm
Enclosure Design
Boombox design. Ported woofer. 
Crossover Design:
N/A
Tips & Tricks:
N/A
Conclusion:
Finished 3 way speaker design with 6.5 inch woofer. Enclosure is ported.
About the Designer:
Woodworker who also love audio. I am trying new designs at the moment
Project Parts List
| | | |
| --- | --- | --- |
| Part# | Description | Qty. |
| 295-415 | Dayton Audio TCP115-4 4″ Treated Paper Cone Midbass Woofer 4 Ohm | 2 |
| 275-059 | Dayton Audio ND25FA-4 1″ Soft Dome Neodymium Tweeter | 2 |
| 295-417 | Dayton Audio GF180-4 6-1/2″ Glass Fiber Cone Woofer 4 Ohm | 2 |