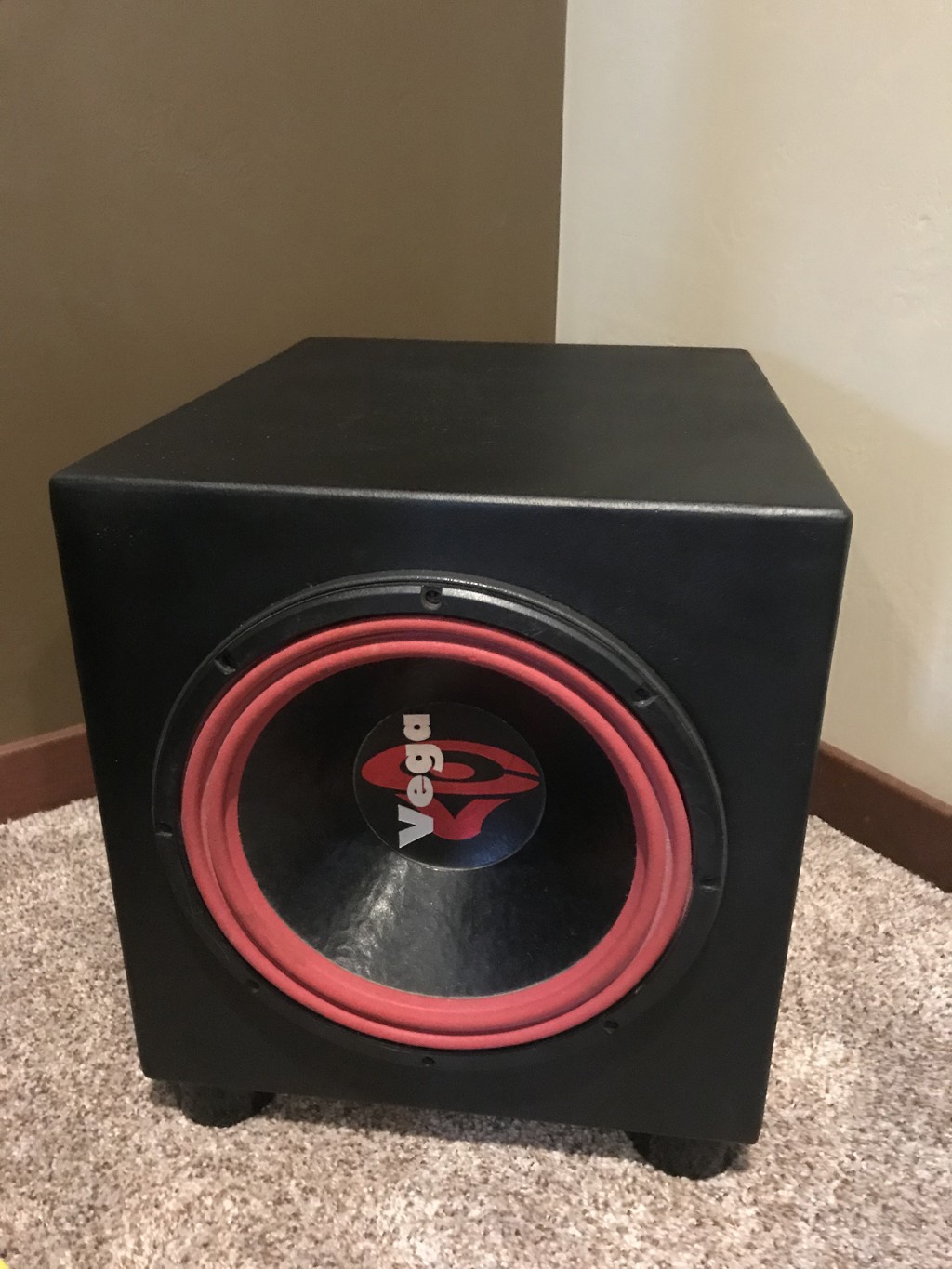 Boosted Vega
---
Designer:
Dynamo
Project Category:
Subwoofers
Project Level:
Beginner
Project Time:
1-8 Hours
Project Cost:
$100 – $500
Project Description:
This is a home subwoofer project that was frankly designed to not only fill the hole of no sub in my HT system but also use up some parts I had on hand.
Design Goals:
Build a decent sub using parts on hand.
Driver Selection:
I had a old Cerwin Vega Vega124 car sub on hand. This sub is built well, with a large magnet, good power handling, cast frame, 3" coil, low fs, and small-ish box requirements.
Enclosure Design:
The enclosure was actually a modified existing enclosure I had. This consists of a 3/4" mdf dual 12" box, cut in half, floored off and braced. The design needed to be 1.7 ft3 net, and was 2.0 ft3 to start with, so I did have to add some additional internal blocking to take up space.
Enclosure Assembly:
Simply a cubical box with bracing and holes cut as needed. The port is down firing and flared on both ends. I used pvc end caps for feet and spray bed liner as a finish.
Crossover Design:
The crossover is active, built into the Yung SD300-6 plate amp, which I had on hand.
The use of an amp with 6db of boost in a vented box is uncommon and sometimes dangerous to the driver, however I modeled the port to assist in the excursion control of the driver, keeping it under xmax at any frequency.
Conclusion:
The sub plays low and sounds nice. The SD300-6 is almost too much power. I'd probably do the SD200-6 if I had the choice.
About the Designer:
I have been doing diy speaker building for several years and am always learning something new!
Project Parts List: