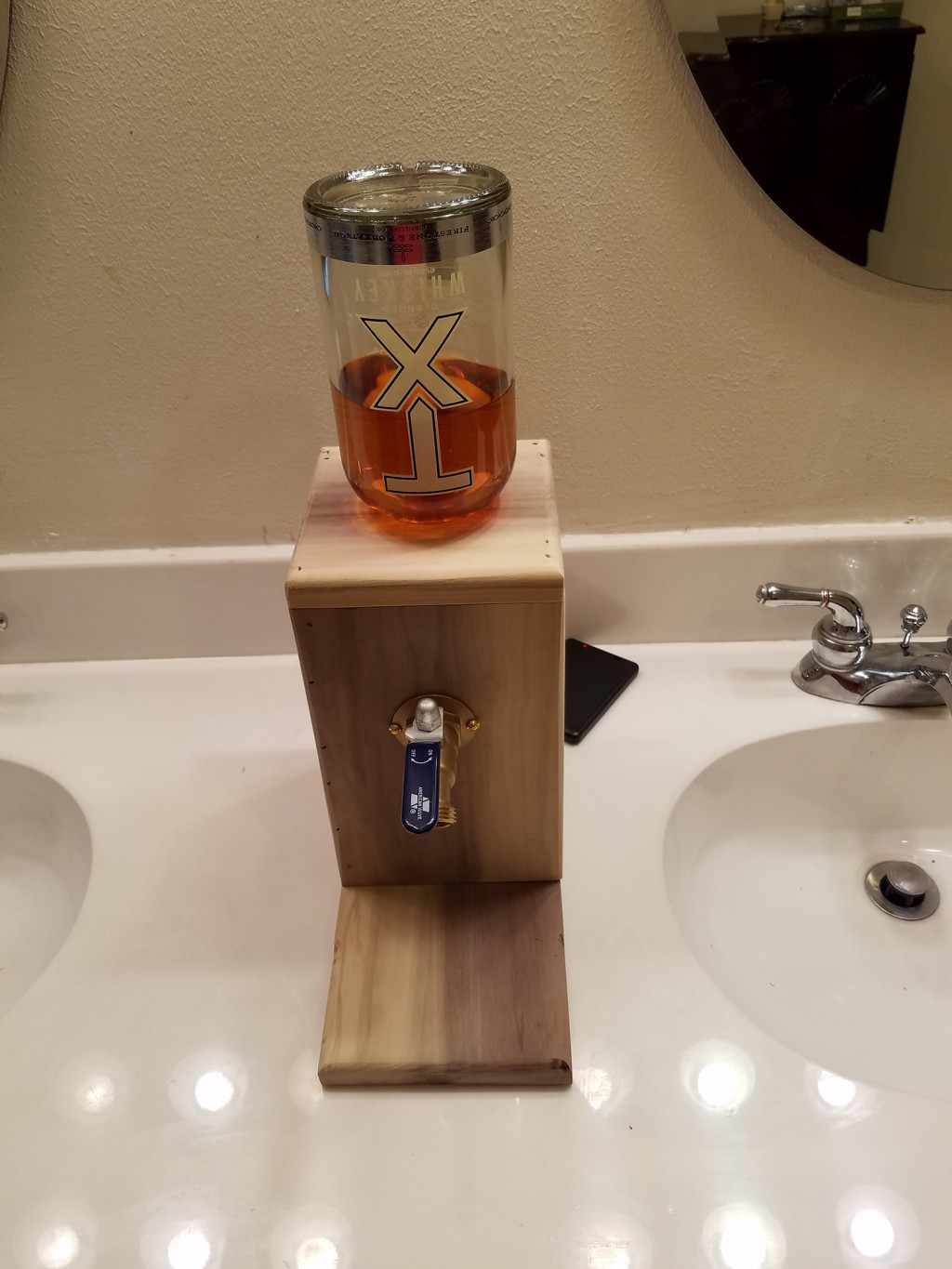 Bourbon & Bluetooth
---
Designer:
Allgood
Project Category:
Freestyle Speakers
Project Level:
Beginner
Project Time:
1-8 Hours
Project Cost:
Under $100
Project Description:
I wanted something to carry out by the grill. Do a little grillin and chillin with a mixed drink.
Design Goals:
Something small enough to carry outside the wouldn't take up to much space, with decent sound.
Driver Selection:
264-1062 Peerless TC9FD18-08 3-1/2″ Full Range Paper Cone Woofer
Enclosure Design:
Built out of 1/2″ poplar glued and nailed. The rear panel has piano hinge and push to release magnetic latch, for easy access to charge and get to power button on PE3W-BT Rechargeable Portable 3W Bluetooth Amplifier.
Enclosure Assembly:
glued and brad nailed.
Crossover Design:
single driver
Conclusion:
I'm very happy with the results. I bought the Bluetooth amp speakers from sound express. the wood and bourbon dispenser were bought at Lowes.
About the Designer:
I'm a manufacturing manager for oilfield products. I have some automotive experience.
Project Parts List: