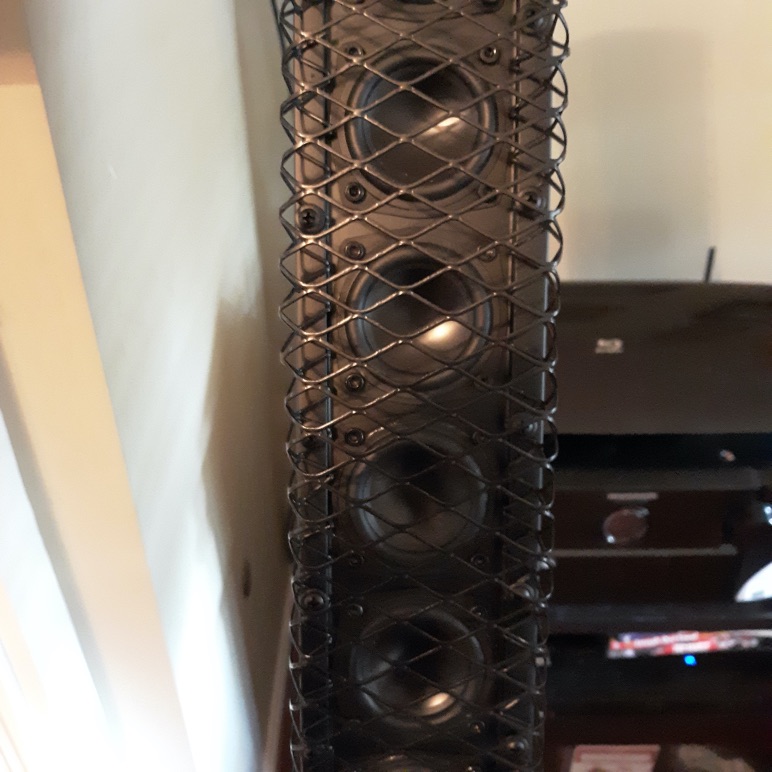 Cat Grills
---
Designer:
CBT-24 Grills
Project Category:
Tower Speakers
Project Level:
Intermediate
Project Time:
8-20 Hours
Project Cost:
Under $100
Project Description:
I bought a pair of Epique CBT-24 speakers (which sound FANTASTIC, BTW!!) but could not use them because I have cats so I needed guards to protect the speakers.
Design Goals:
1) to protect the speakers from being clawed
2) to be open and airy enough to allow the sound to pass through without distortion.
3) to look as if they were factory installed.
Enclosure Design:
I used expanded metal for the grills. Originally, I inquired at a metal working shop for a quote. They said about $1,000.00 or so!! However, I didn't like how they were going to attach the grills.
Enclosure Assembly:
Originally, I had thought about a parabolic shape, but my wife killed that idea. She didn't like the look and size of the speakers as it is!! She DOES love the sound, though!!
I looked at the shape of the speakers, then came up with a better looking design that my wife approved of.
I bent them both entirely by hand, using nothing other than a 6′ level as a brake and a pair of straight aviation shears.
Tips & Tricks:
Before final assembly, I used Q Tips to paint a bit of Plasti-Coat wherever the grill would touch the speaker to dampen any possible errant noises.
Conclusion:
They turned out perfectly!!! Even when I took them back to the metal working shop for powder coating, they were shocked at how well they looked!!
About the Designer:
Union Electrician thinking of retirement!!