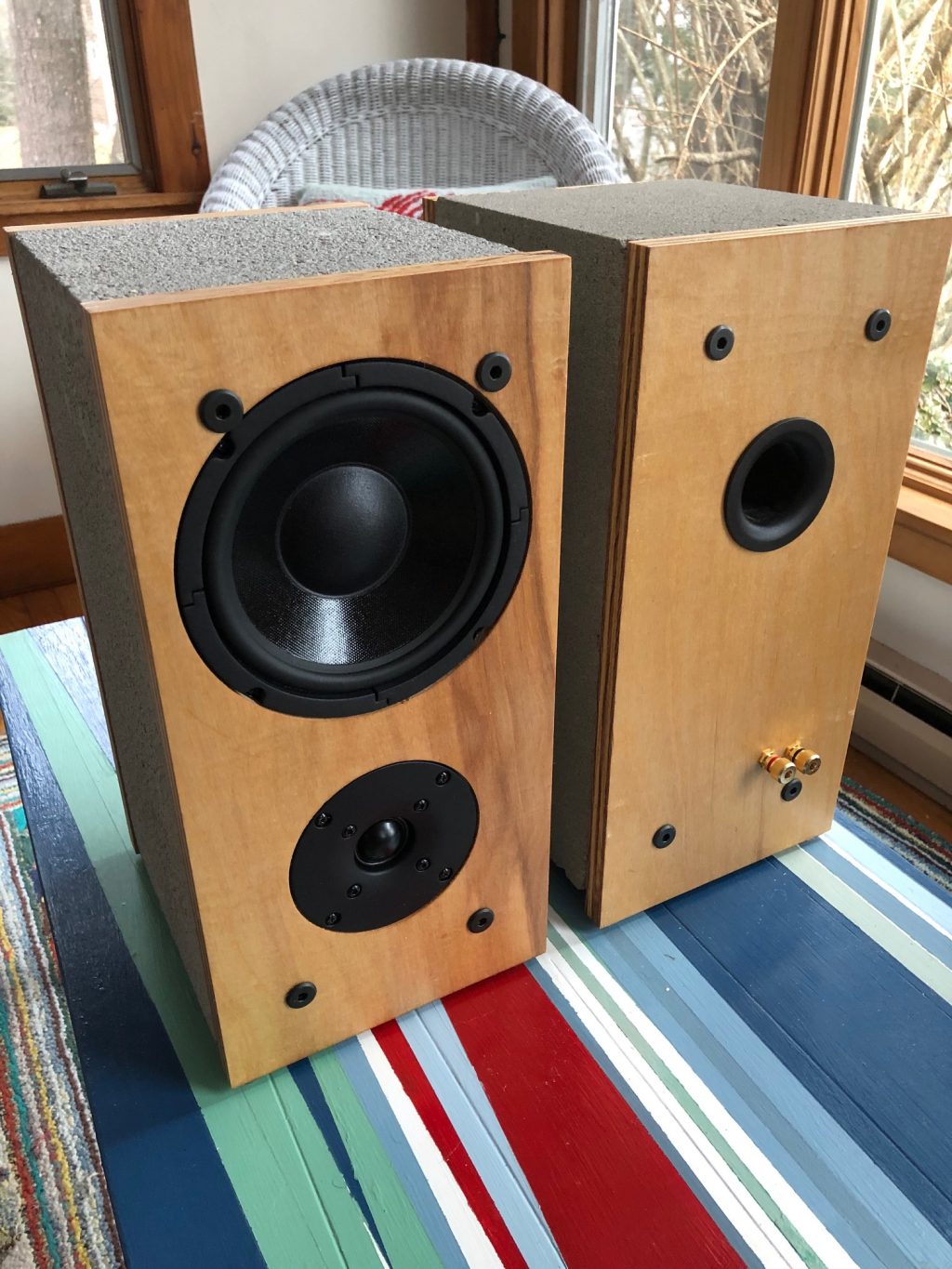 Cinder Block Speakers
---
Designer:
Tim Konicek
Project Category:
Bookshelf Speakers
Project Level:
Beginner
Project Time:
8-20 Hours
Project Cost:
$100 – $500
Project Description:
Bookshelf speakers constructed using Center blocks (CMUs) and birch plywood.
Design Goals:
create attractive, good sounding speakers using cinder blocks for their acoustical dampening properties.
Driver Selection:
Classix II MT kit (Part# 300-7110)
Enclosure Design:
standard cinder blocks with 3/4″ birch plywood for fronts and backs
Enclosure Assembly:
front and back held against cinder block using 1/4″ threaded rod and allen T nuts
Crossover Design:
Standard Classix II crossover components which came with the kit.
Tips & Tricks:
I used a circle cutting rig for my router to cut the holes. i copied the holes in the kit front. I traced the openings in the cinder block to decide where to drill hoes for the threaded rod. There are a lot of cinder blocks out there, so choose the ones that have the largest openings, as the woofer just fit. I cut off the threaded rod with a grinder, using 2 SS nuts to mark the spot to cut, then beveled the ends to make it easier to center the nut when assembling.
Conclusion:
It was my first kit. A little more challenging than i thought wiring the crossover. I'll probably try this again with a new cabinet design. I'm no audiophile, but I really like the sound of these speakers.
About the Designer:
I love taking on new projects that teach me a new skill and give me a reason to buy a new tool.
Project Parts List: