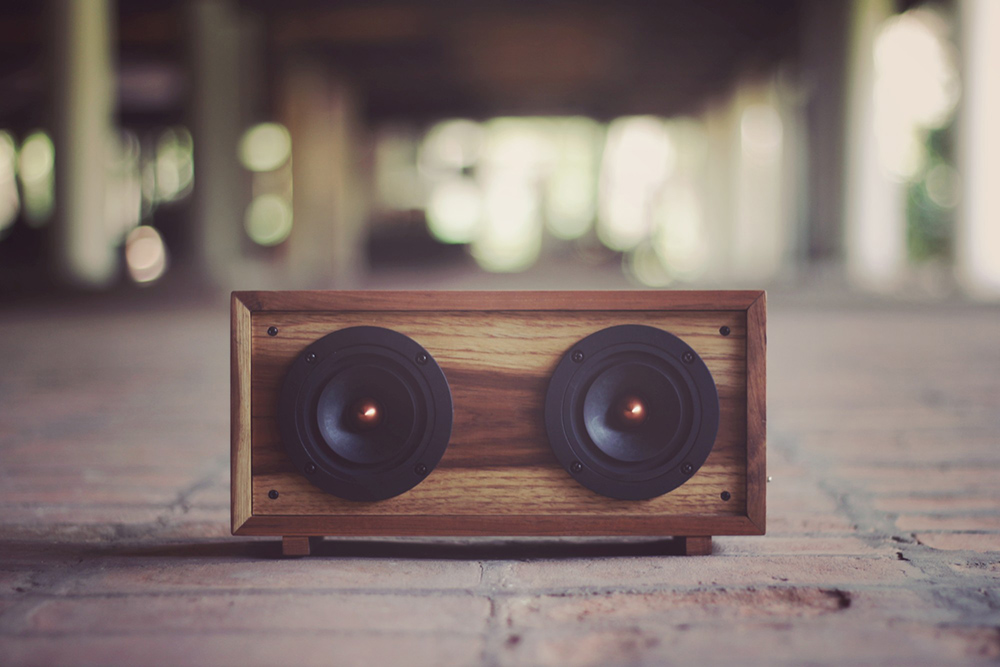 Clapton
---
Designer:
ekprayog
Project Category:
Freestyle Speakers
Project Level:
Intermediate
Project Time:
1-8 Hours
Project Cost:
Under $100
Project Description:
Clapton is an amalgamation of technology and hand craftsmanship. Made using Burma Teakwood. 50 Watt per Channel TDA7492 amplifier was used to power this system.
Design Goals:
Built with Dieter Rams philosophy of Less, but Better. The controls are as simple as they could ever be, which makes the intention of the system very clear. An On/Off toggle switch, a power jack and a 3.5mm AUX input.
Driver Selection:
Dayton Audio PS95-8 3-1/2″ Point Source Full Range Driver 8 Ohm
295-349
Enclosure Design:
Enclosure was made using 15mm thick Burma Teakwood with internal bracing using 1″ x 0.5″ braces. It's ported at the bottom using a 1-3/4 " dia port tube.
Enclosure Assembly:
Enclosure includes 14 pieces.
Conclustion:
The build was a lot of fun as this was my 5 unit. And it ended up looking really minimal and clean.
About the Designer:
I'm an Industrial Designer and a Mechanical Engineer with a lot of interest in music.