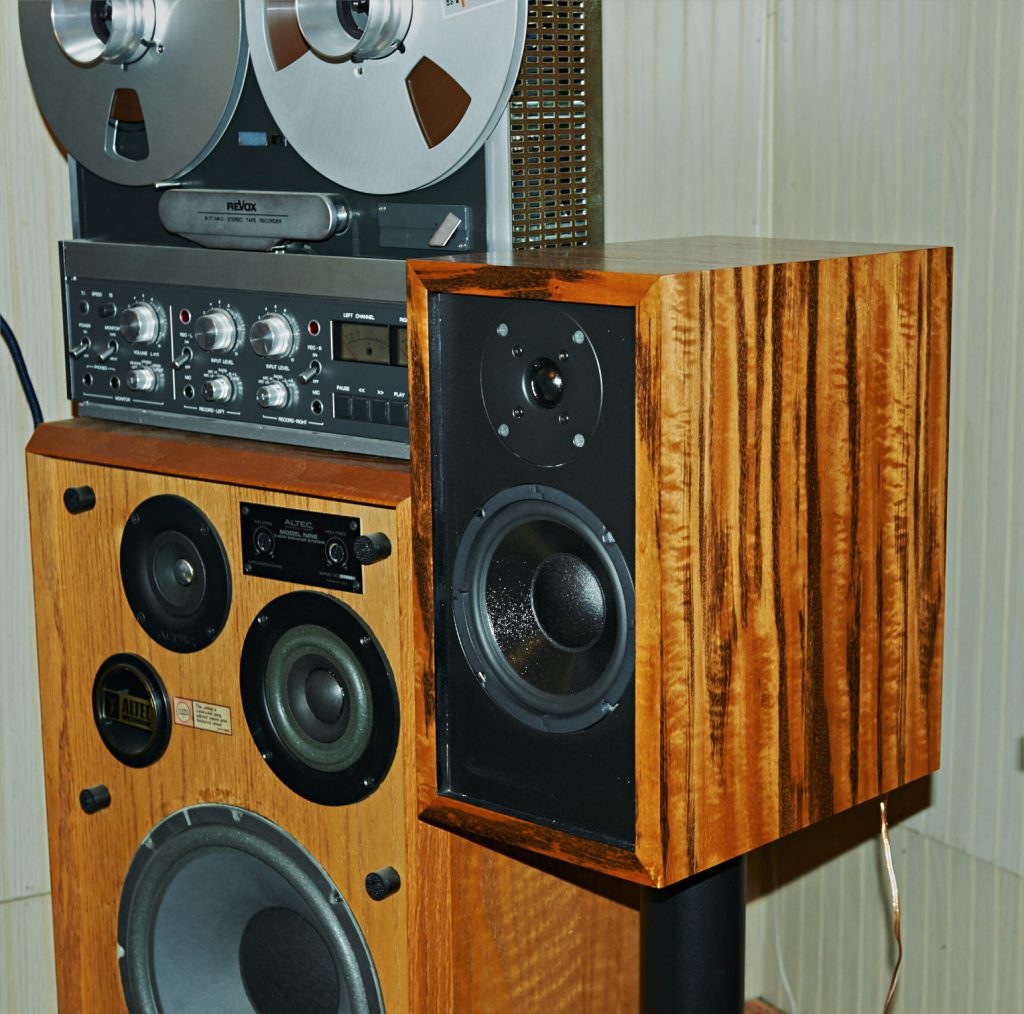 Classix ll MT Bookshelf Speaker
---
Designer:
Don Charpentier
Project Category:
Bookshelf Speakers
Project Level:
Intermediate
Project Time:
8-20 Hours
Project Cost:
$100 – $500
Project Description:
Here is a pair of Classix ll Mt Bookshelf speakers designed by Paul Carmody.I built these with Goncalo Alves veneer over 3/4 inch plywood. Although the speakers are slightly larger on the outside dimensions,the internal volume is correct according to the instructions and box drawings. I just went about the construction a little differently. Thanks for having a look.
Design Goals:
My goal here was to build my own box with one of the exotic veneers of my choice instead of using the standard flat pack offered from the website.
Conclusion:
I'm happy with the way they turned out. It was a fun project.
About the Designer:
I've been building furniture with high grade designer veneers for years, and I like speakers, so I thought I'd give it a go. It was a nice project for me. Everyone who sees them and hears them, WANTS THEM!!!
Project Parts List:
| | | |
| --- | --- | --- |
| Part # | Description | Qty |
| 300-7112 | Classix II MT Bookshelf Speaker Kit with Knock-Down Cabinet | 1 |