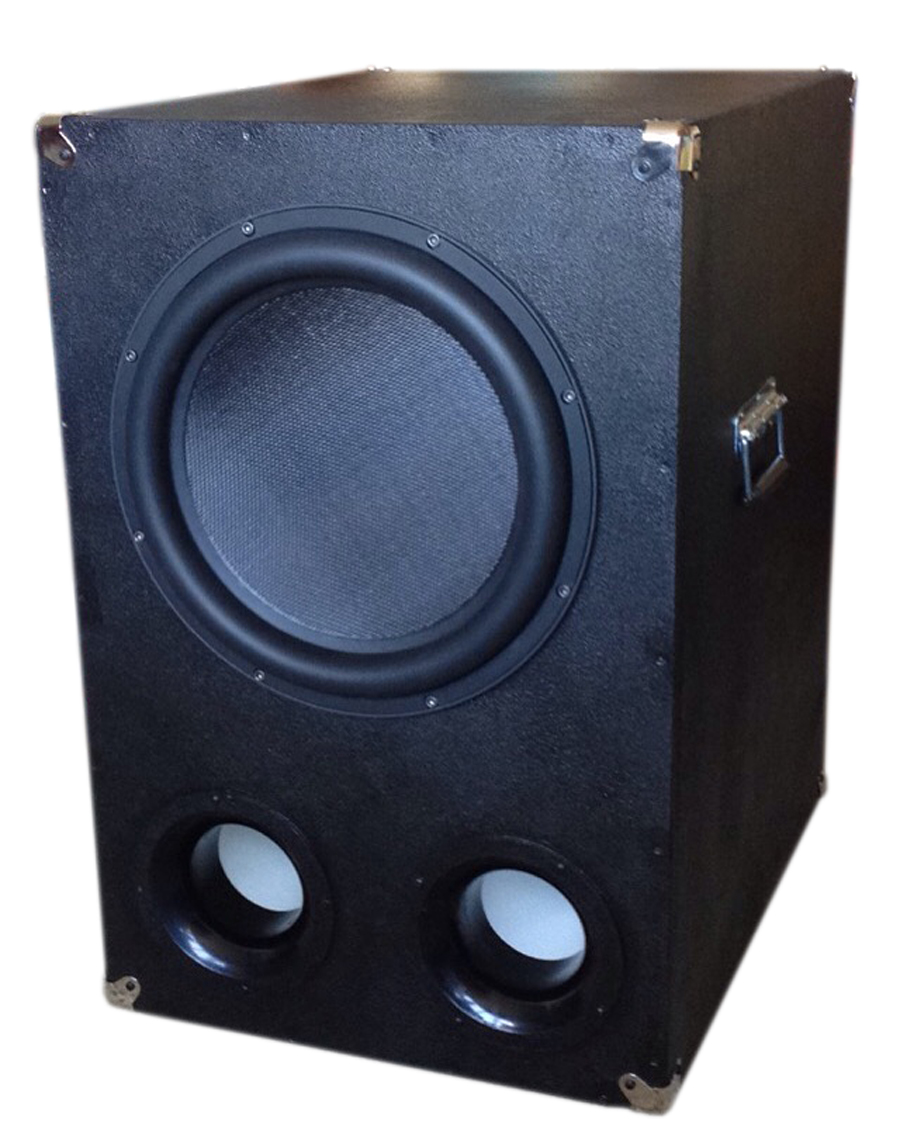 Concept 03
---
Designer:
Jackson Audio
Project Category:
Subwoofers
Project Level:
Intermediate
Project Time:
20+ Hours
Project Cost:
$500 – $1,000
Project Description:
I built a multipurpose subwoofer cabinet to both use at parties and at home.
Design Goals:
I wanted to both follow the recommended cabinet design, and create a unobtrusive but powerful subwoofer to compliment any sound system.
Driver Selection:
The only driver is a Dayton Ultimax 15″ subwoofer driver (295-514)
Enclosure Design:
The enclosure was designed to comply with the recommended cabinet specifications, which are as follows:
6.0 cubic ft. net internal with two 4″ diameter by 26″ long flared ports.
I designed the cabinet to have internal dimensions of 18″ x 24″ by 28″, for a total internal volume of 7 cubic ft., with drivers, ports, and braces, it would hopefully be closer to 6 cubic feet.
The cabinet was made with 3/4 in. MDF and has 2 ports, 26″ long that have flares on both ends and bend in the middle to accommodate the cabinet's 24″ depth.
Enclosure Assembly:
I built the cabinet out of 3/4″ MDF, held together using wood glue and predrilled screws. The ports are held in with more pieces of MDF, which are also glued in. The cabinet is finished with 2 coats of Duratex for a durable, rough finish.
Conclusion:
Next time, I hope to use a router table to avoid redoing lots of my cuts to make everything fit together. I am very impressed with the power of both the Ultimax and the Behringer amplifier.
About the Designer:
I started designing and building speakers around 2 years ago. I have learned a lot from Parts Express that has improved my builds, but I hope to continue building speakers.
Project Parts List