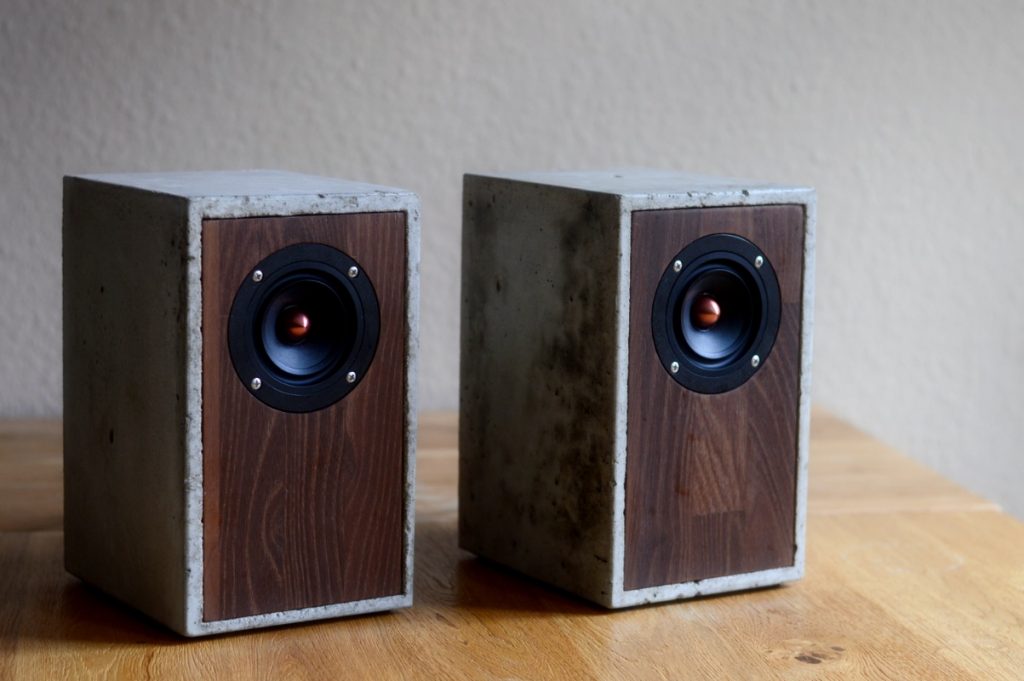 Concrete Desktop Speakers
---
Designer:
Concrete Everything
YouTube Channel:
https://www.youtube.com/channel/UCcfwAmgWHKynC0HJAESsanw?view_as=subscriber
The making of these speakers:
https://www.youtube.com/watch?v=E1ZaGwqJ9i4
Project Category:
Bookshelf Speakers
Project Level:
Beginner
Project Time:
1-8 Hours
Project Cost:
$100 – $500
Project Description:
Fullrange desktop speakers with a seamless concrete enclosure and glued acacia wood front.
Design Goals:
Good-looking speakers with a "construction site flair" and enjoyable sound.
Driver Selection:
295-349
Enclosure Design:
Sealed
Enclosure Assembly:
Poured concrete + glued front
Conclusion:
You can see almost all building aspects of the speakers in my DIY video! If something is unclear, just write me on YouTube or comment below the video, I will answer! 🙂
About the Designer:
Computer Science student from Germany. Interested in building things and music since I was a little child. This is my first completly self-designed speaker build.
Project Parts List: