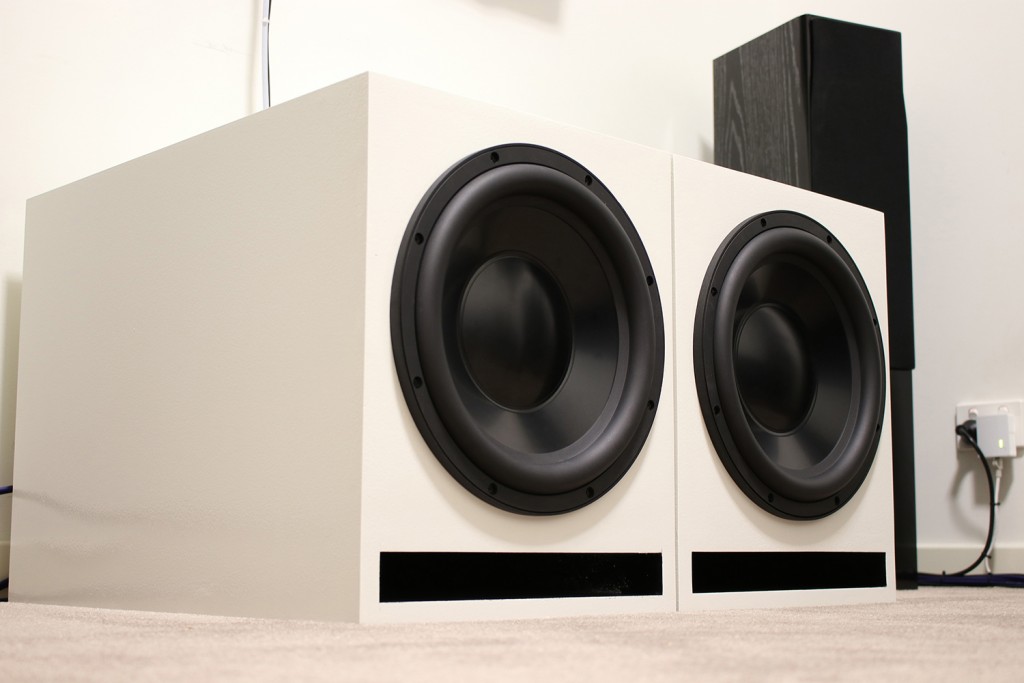 Dayton 12″ HO DVC Build
---
Designer:
Doublsmm
Project Category:
Subwoofers
Project Level:
Intermediate
Project Time:
1-8 Hours
Project Cost:
$100 – $500
Project Description:
Needed a new set of subwoofers to replace the 4 18s I had prior. I intended on being able to play much lower frequencies than I previously could, whilst maintaining a clean sound overall, these subwoofers suited my needs perfectly.
Design Goals:
To be able to play much lower frequencies than ever before.
Driver Selection:
Dayton Audio RSS315HO-44 12″ Reference HO DVC Subwoofer
Enclosure Design:
Slot Port tuned to 26hz.
Enclosure Assembly:
3/4″ MDF
Conclusion:
In conclusion these subwoofers suit my needs perfectly, very accurate and tight bass, whilst being able to play down to 20hz with ease.
About the Designer:
My name is Jack and I run a YouTube channel by the name of Doublsmm (linked below) I recently sold my subwoofers and needed something for a new build.
YouTube: https://www.youtube.com/channel/UCa5Xk3q5hEQwbCv1AHp9ZjQ