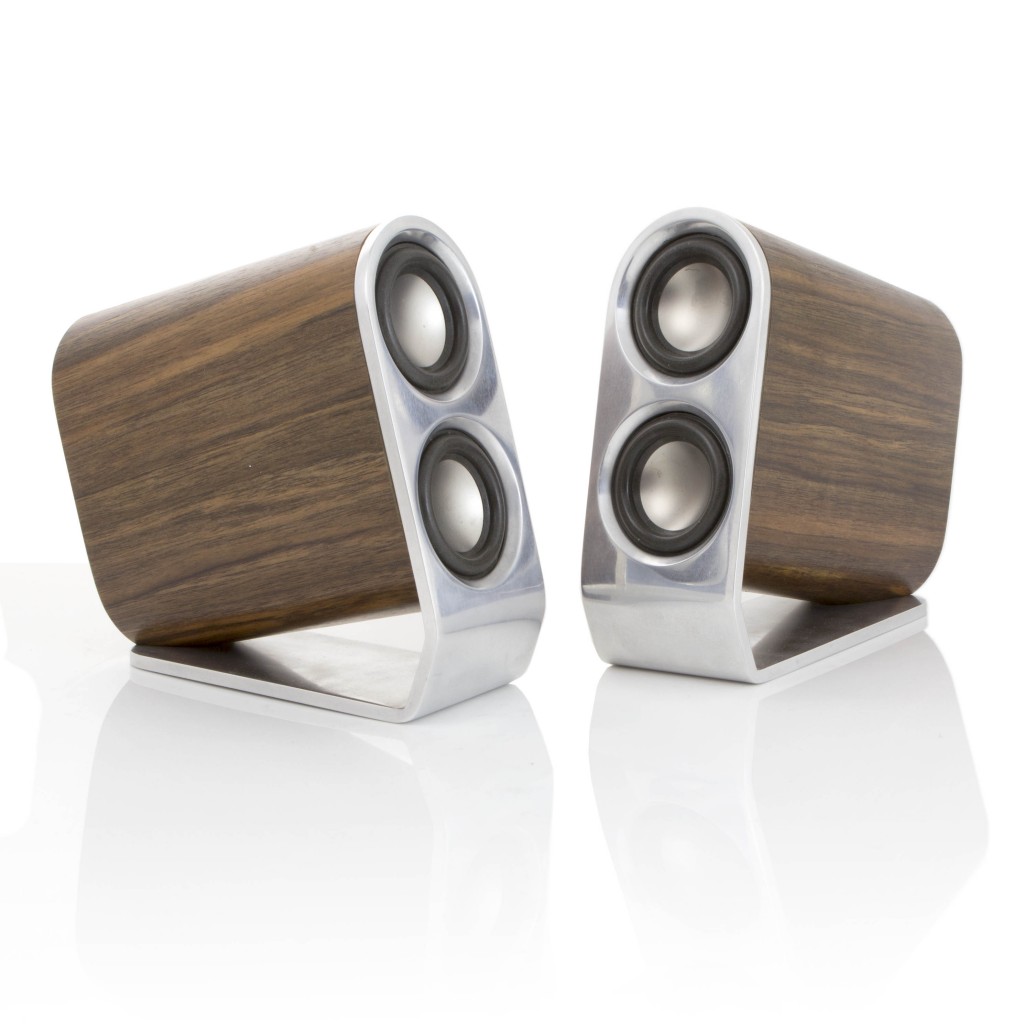 Desktop satellite speakers
---
Designer:
Shannon Ley
Project Category:
Bookshelf Speakers
Project Level:
Intermediate
Project Time:
20+ Hours
Project Cost:
$500 – $1,000
Project Description:
These satellite speakers were designed for use on my desk where space is at a premium and listening volumes are low.
At present I am running them with a Logitech subwoofer, but eventually I will build a matching sub with USB DAC (to run off my computer), DSP and amp.
Design Goals:
The design goals were:
– Very small footprint
– Look awesome
– Great mid to high frequency sound
The design goals were NOT:
– High volume
– Deep bass (the sub will do that from under my desk)
Driver Selection:
They use AuraSound NS2-326-8AT drivers with the mounting tabs sanded off and glued in place.
Enclosure Design:
Closed box design
Enclosure Assembly:
They are made from stacked layers of CNC-routed MDF and covered in walnut veneer. The mounting brackets are polished aluminium.
Connection is via flush mounted banana plug sockets with laser etched positive terminal indication.
Tips & Tricks:
My top tip: receive and measure the drivers before getting the CNC cutting done (rather than going by the spec sheet)! I had to make some slight modifications to accommodate the wiring and the holes in the brackets for the drivers are slightly too large.
Conclusion:
Overall they sound great over the mid to high frequency range and have great imaging. With a sub, they make a great, small footprint desktop system.
About the Designer:
Former automotive engineer and tinkerer, now entrepreneur and tinkerer.
Parts Used:
AuraSound NS2-326-8AT, Part # 296-252
Custom machined and bent aluminium brackets
Custom CNC routed 12mm thick MDF pannels
Walnut veneer
Banana plug sockets