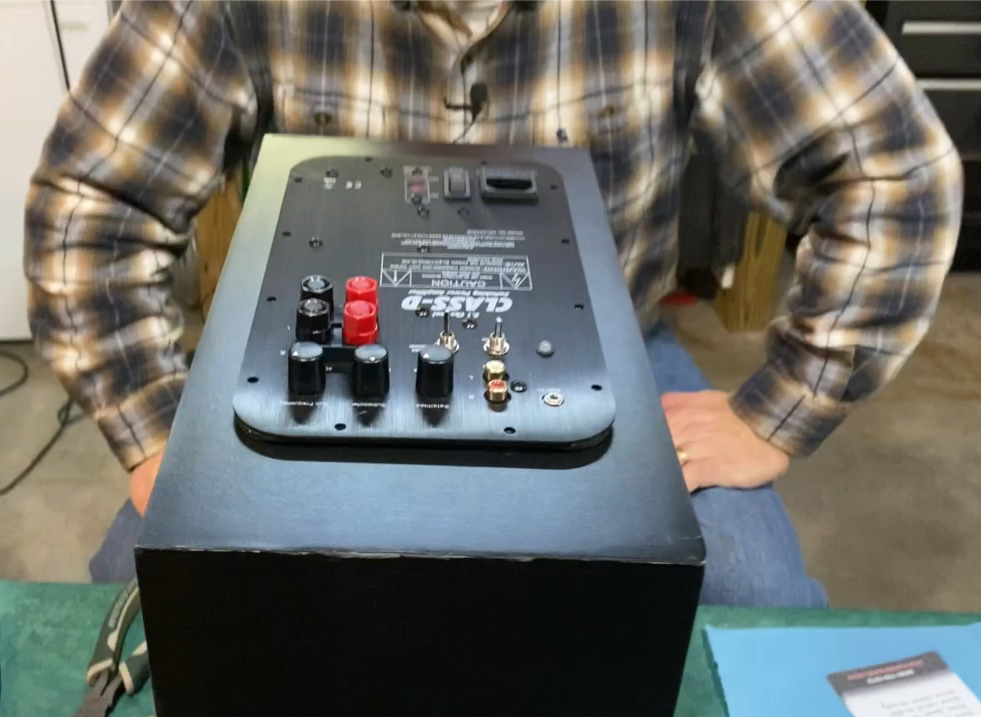 DIY BOSE Acoustimass 6 Rebuild/Repurpose
---
Designer:
The Original Trailblazer
Project Category:
Subwoofers
Project Level:
Intermediate
Project Time:
1-8 Hours
Project Cost:
Under $100
Project Description:
We teardown and repurpose a BOSE Acoustimass 6 Series II subwoofer that we bought from Craig's List, turning it into a usable and powerful 2.1 front firing powered subwoofer capable of also powering two decent sized satellite speakers with premium sound.
In this example we bought a BOSE sub woofer for $20! I went to my new favorite audiophile store, Parts Express and purchased a Dayton Audio MCA2250E Class D Plate Amplifier with 2.1 Surround capability for $65 and a pair of Dayton Audio B452 4-1/2″ Bookshelf Speakers for $27 to make a cool DIY desktop system to use in my office.
Design Goals:
To make something cool from what many people consider an inferior and overpriced speaker system. BOSE Acoustimass Surround Sound Systems are popular, and are not cheap systems when they are new. There are many of these expensive systems out there that have been broken up or have been replaced with something more simple or less expensive, they are out there and you can find them cheap!
Driver Selection:
The Acoustimas 6 has two very nice 8 ohm Dual Voice Coil DVC subwoofers inside that pump out a ton of bass and give you some flexibility of powering them as a 4 or 8 ohm system.
Enclosure Design:
Along with taking apart the BOSE Acoustimax 6 Series 2 subwoofer and replacing the electronics, I also had to remove the vinyl veneer that was coming apart and applied new iron on Band-it black melamine to refinish the outside of the particle board and replace the vinyl covering that was peeling off. Trimming melamine, as I find out is not as simple as it looks!
Conclusion:
This DIY Project was pretty easy and anyone who can use a screwdriver, a hand saw and a pair of wire cutters can likely follow my lead and do this project. All in all it turned out pretty cool. It's a TON more than my home office can handle and the bass shakes the whole second floor of our home! The BOSE subwoofer has a new life, looks great and it worked out better than I expected. A cool rainy day project indeed!
VIDEO:
About the Designer:
The Original Trailblazer is Bill G from Minneapolis Minnesota. I am an amateur handyman who was just looking for something to keep me busy during the Spring 2020 Shelter in Place order.
Project Parts List: