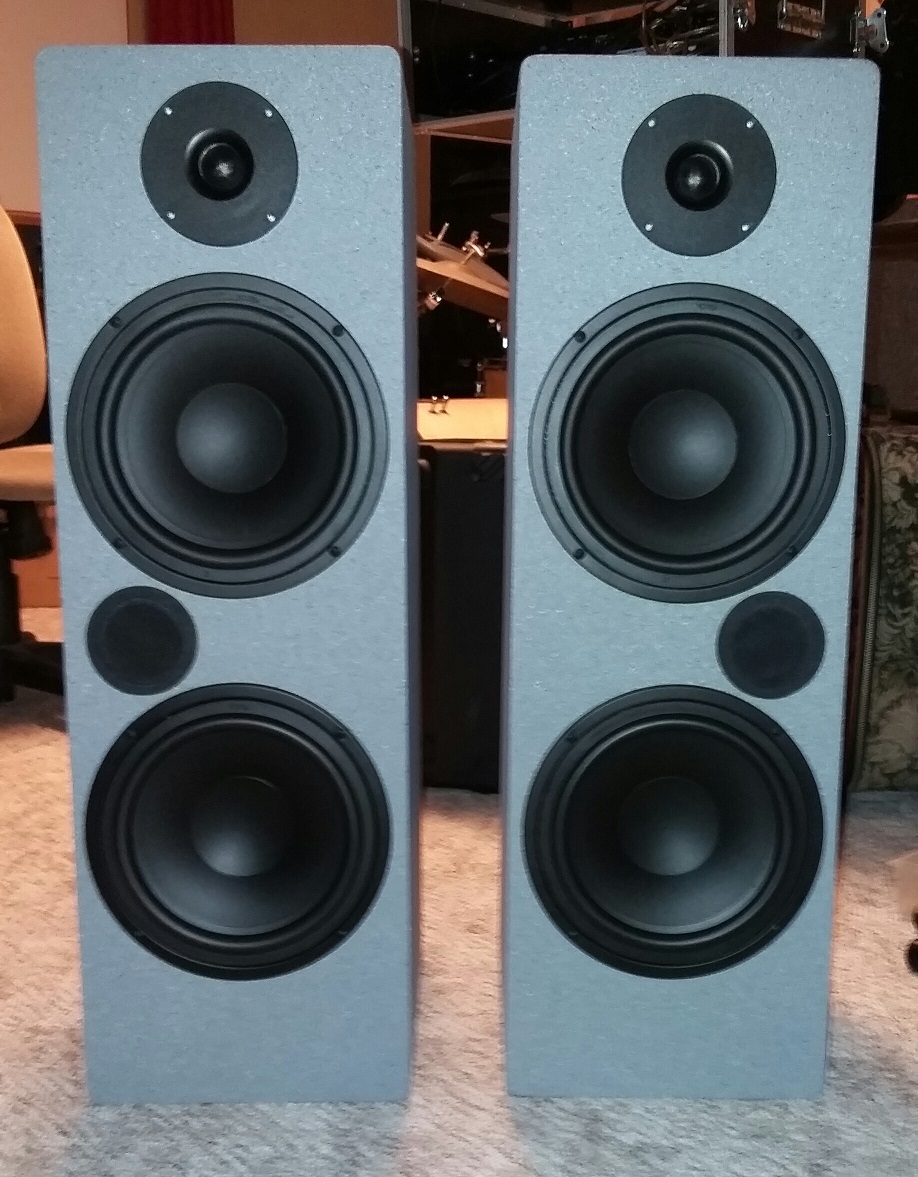 Dynalab Twin 8 Towers
---
Designer:
Jim O
Project Category:
Tower Speakers
Project Level:
Intermediate
Project Time:
1-8 Hours
Project Cost:
$100 – $500
Project Description:
Floor Towers.
Design Goals:
Floor tower speakers that are relatively low cost to build.
Driver Selection:
(4) DynaLab V22-DR-0003 8″ Paper Cone Woofers 4 Ohm Part # 299-4004. (2) GRS 1TD1-8 1″ Dome Tweeters 8 Ohm Part # 292-462.
Enclosure Design:
2 way bass reflex twin 8 inch bass drivers with tweeter.
Enclosure Assembly:
11/16 plywood to be light enough to mount on the garage wall.
Crossover Design:
Off the shelf Linkwitz-Riley type 2 way 3K Hz crossovers.
Tips & Tricks:
I used colorplace exterior latex rollered on and sprayed the front baffle with Rustoleum "stone creations" paint. I used poly-fill in the cabinets as well. I used weather stripping on the back side of the Dynalab woofers seeing they had no gasket material.
Conclusion:
Sweet sounding units for around $200 total.
About the Designer:
I am a retired aircraft composite tool builder.
Project Parts List: