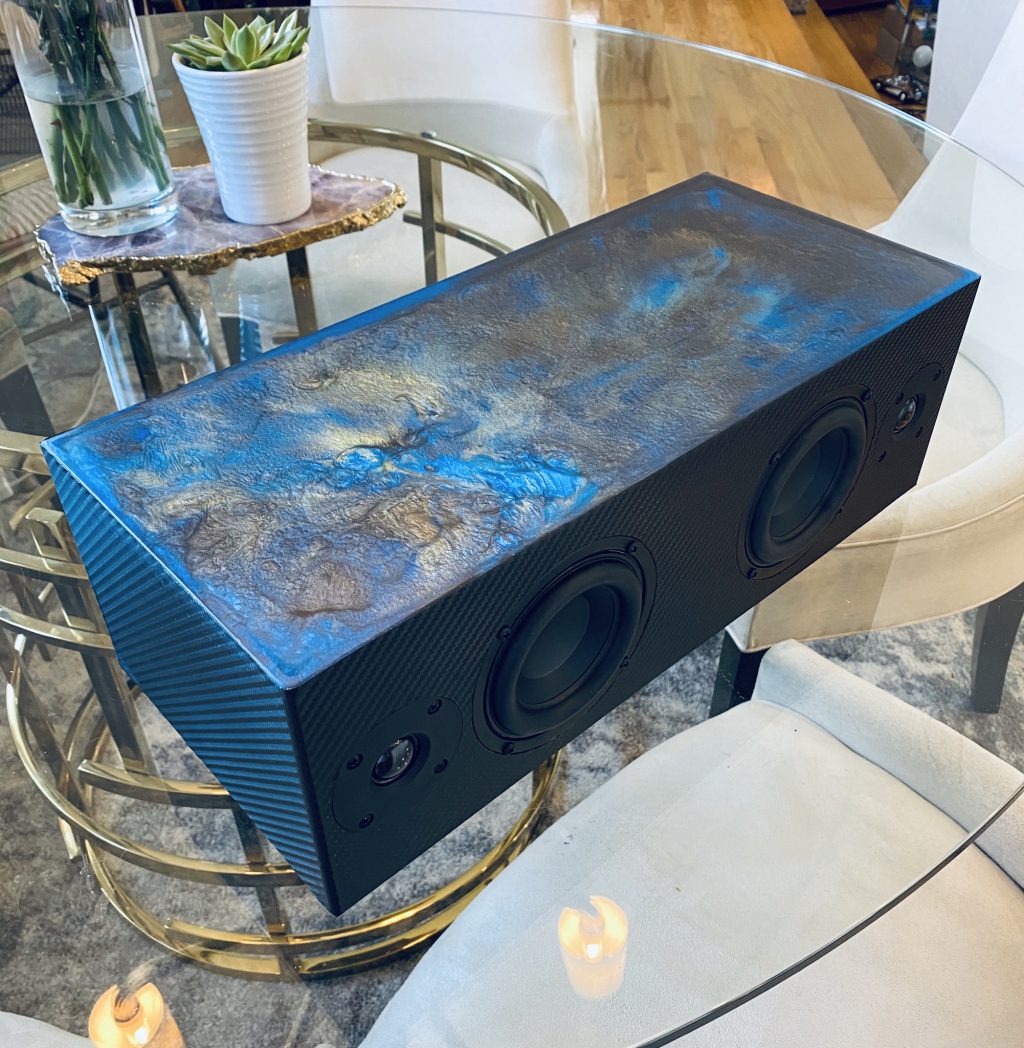 Epoxy Pour MKBoom
---
Designer:
Jonathan Godfrey
Project Category:
Portable Speakers
Project Level:
Beginner
Project Time:
8-20 Hours
Project Cost:
$100 – $500
Project Description:
I wanted to customize the Dayton MKBook Bluetooth Speaker Kit. After assembling the cabinet, I poured epoxy resin to cover the top surface of the speaker.
Design Goals:
A unique looking Bluetooth speaker
Driver Selection:
From Kit
Enclosure Design:
From Kit with custom top.
Conclusion:
I am pleased overall with the results. The speaker sounds good and has a unique look.
About the Designer:
I am a professional violinist and audio enthusiast.
Project Parts List: