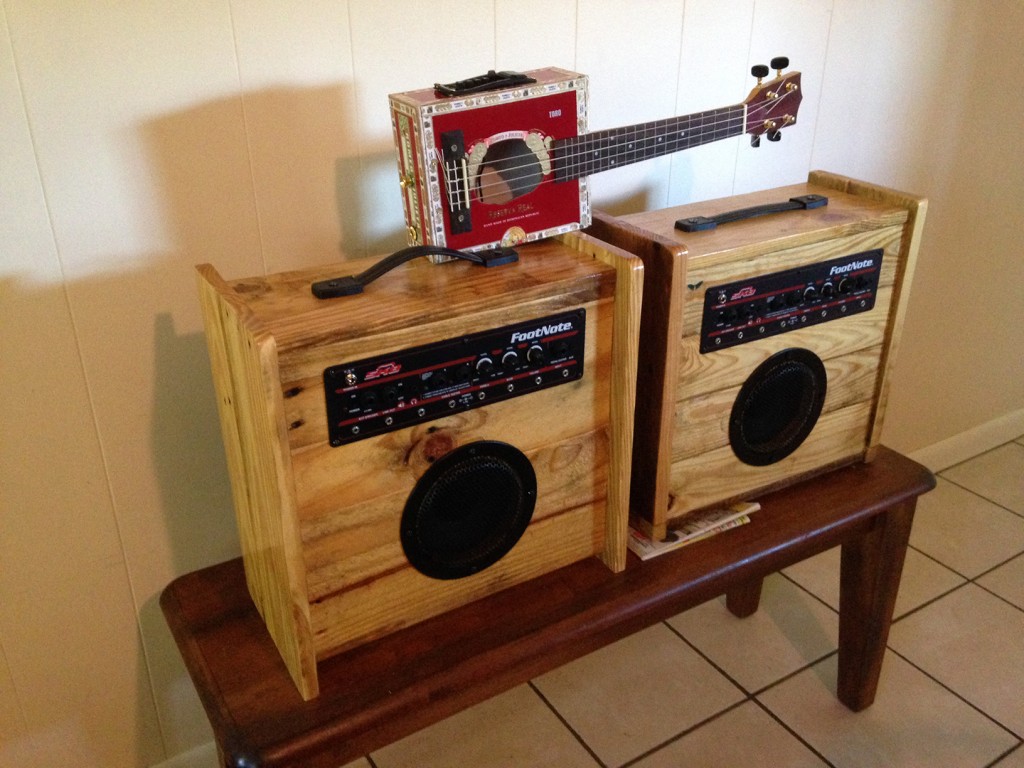 Footnote amps
---
Designer:
Buh
Project Category:
Amplifiers
Project Level:
Intermediate
Project Time:
1-8 Hours
Project Cost:
Under $100
Project Description:
These amps were made with the footnote amplifier and speaker combo. Wood was from some pallets I had on hand. Latch door on back, filled with baffling fibers.
Design Goals:
Just like to be occupied making things.
Enclosure Design:
White oak pallet wood
Conclusion:
Sounds great
About the Designer:
Recently retired. Have made cigarbox guitars and ukuleles in the past. I really like the idea of putting amp kits in a whole Lotta different enclosures.
Project Parts List: